Which was Theo van Gogh's favorite olive tree painting?
Vincent van Gogh painted no less than 15 paintings of olive trees. It was one of his favorite subjects when he was allowed to paint outside of the asylum in Saint-Rémy-de-Provence.
His brother Theo was not only happy that Vincent was recovering well from his mental problems, he also noticed further artistic development. One of Vincent's olive trees stood out to Theo.
Today 132 years ago, on 22 January 1890,
Theo van Gogh wrote to Vincent from Paris:
"Do you know that when I saw your olive trees again, I found them more and more beautiful, the one with the sunset is especially superb. How you have worked since last year, it's prodigious."
Olive Grove: Orange Sky
Saint-Rémy-de-Provence, 1889
Oil on canvas
74,5 x 92,5 cm
Göteborgs Museum of Art, Sweden
You may also like to read: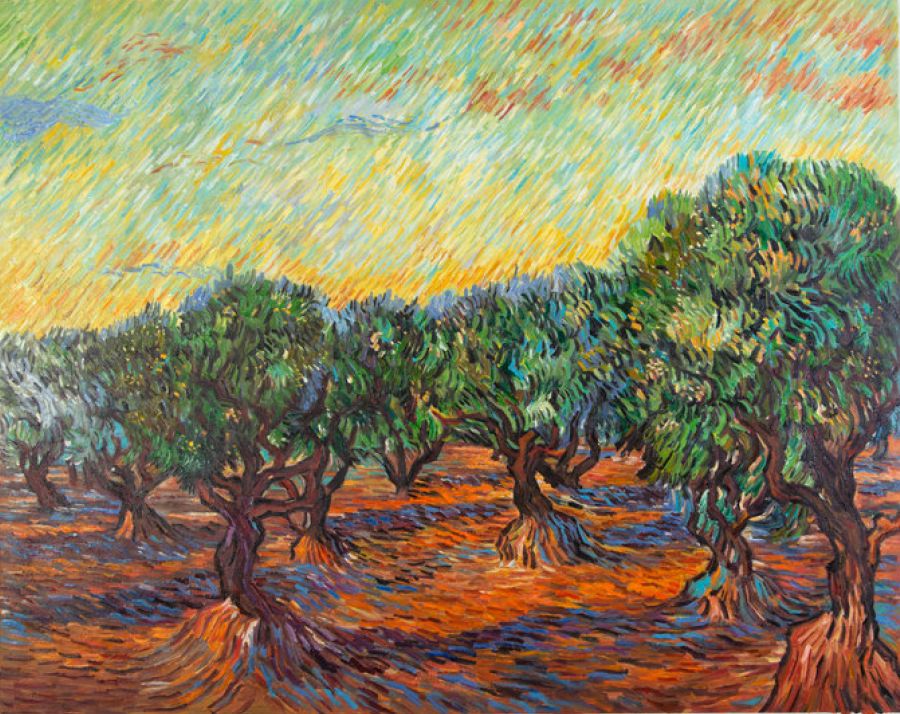 Our hand-painted reproduction of Van Gogh's '
Olive Grove: Orange Sky
'
Your daily dose of Van Gogh.
<< previous
|
next >>