Who helped Vincent van Gogh?
Vincent van Gogh's younger brother Theo not only advised Vincent to become an artists, he also supported him financially and mentally. Theo was his best friend and helped him develop his style that made him the famous artist he is now.
Today 133 years ago, on 18 September 1888,
Vincent van Gogh wrote to his brother Theo from Arles:

"At present I don't yet find my paintings good enough for the benefits I've had from you. But once they're good enough, I assure you that you will have created them just as much as I, and the fact is that we make them together."

and

"At the moment I have another no. 30 square canvas on the go, a garden again, or rather a walk under plane trees, with green turf and black clumps of pines."

Path in the Park
Arles, 1888
Oil on canvas
72,3 x 93 cm
Kröller-Müller Museum, Otterlo, The Netherlands

You may also like to read: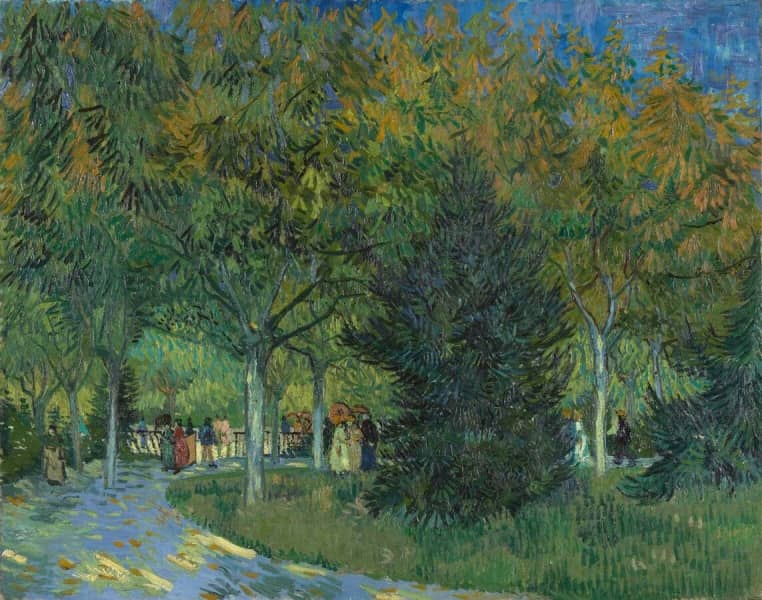 Van Gogh's 'Path in the Park'.
Your daily dose of Van Gogh.
<< previous
|
next >>