Who painted the first oil portrait of Vincent van Gogh?
John Peter Russell (16 June 1858 – 30 April 1930), an Australian impressionist painter, painted the first oil portrait of Van Gogh. When he was 18, Russell moved from Australia to England.

In 1886 he took art lessons in Paris from Fernand Cormon, where he met Vincent van Gogh. They became friends, Russell painted Van Gogh and they wrote letters to each other when Van Gogh moved to the South of France.
Today 132 years ago, on 1 February 1890,
Vincent van Gogh wrote to John Peter Russell from Saint-Rémy-de-Provence:

"How it pleases me to write to you after a long silence. Do you remember the time when, almost simultaneously, you I think first and I afterwards, met our friend Gauguin? He's still struggling on – and alone, or almost alone, like the good fellow he is. Am sure, though, that you don't forget him. He and I are still friends, I can assure you, but perhaps you're not unaware that I myself am ill, and have more than once had serious nervous crises and delirium. This was why, having had to go into an asylum for the insane, he and I separated. But prior to that, how many times we talked about you together! Gauguin is currently still with one of my fellow-countrymen called De Haan, and De Haan praises him a great deal and doesn't find it at all bad to be with him."

Portrait of Vincent van Gogh
John Peter Russell, Paris, 1886
Oil on canvas
60,1 x 45,6 cm
Van Gogh Museum, Amsterdam

You may also like to read: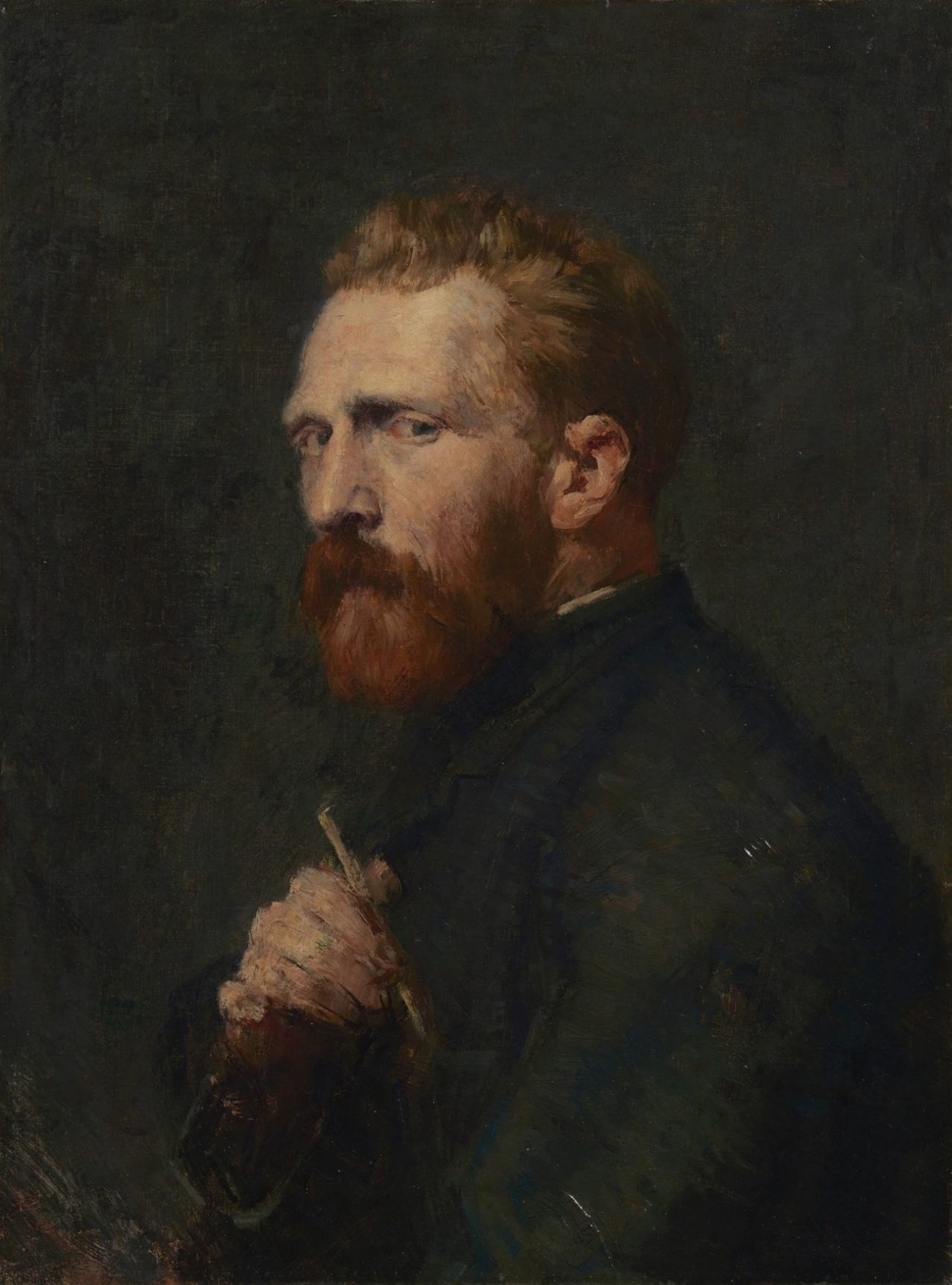 John Peter Russell's 'Portrait of Vincent van Gogh'.
Your daily dose of Van Gogh.
<< previous
|
next >>