Who was Van Gogh's role model?
The paint grinder Julien (Père) Tanguy in Paris was not only a father figure and good friend of Vincent van Gogh. Père Tanguy was also a role model for Van Gogh in the way he approached life.
Today 133 years ago, on 21 September 1888,
Vincent van Gogh wrote to Theo from Arles:
"We feel that the art in which we're working has a long future yet to come, and so we have to be established like those who are tranquil, and not live like the decadents. Here I'll have more and more the existence of a Japanese painter, living close to nature like a petit bourgeois. So you can easily tell that it's less gloomy than the decadents. If I manage to live to quite an old age I'll be something like Père Tanguy."
Van Gogh painted Pere Tanguy three times. This is one of the three portraits:
Portrait of Pere Tanguy
Paris, 1887
Oil on canvas
65 cm × 51 cm
Stavros S. Niachos collection
You may also like to read: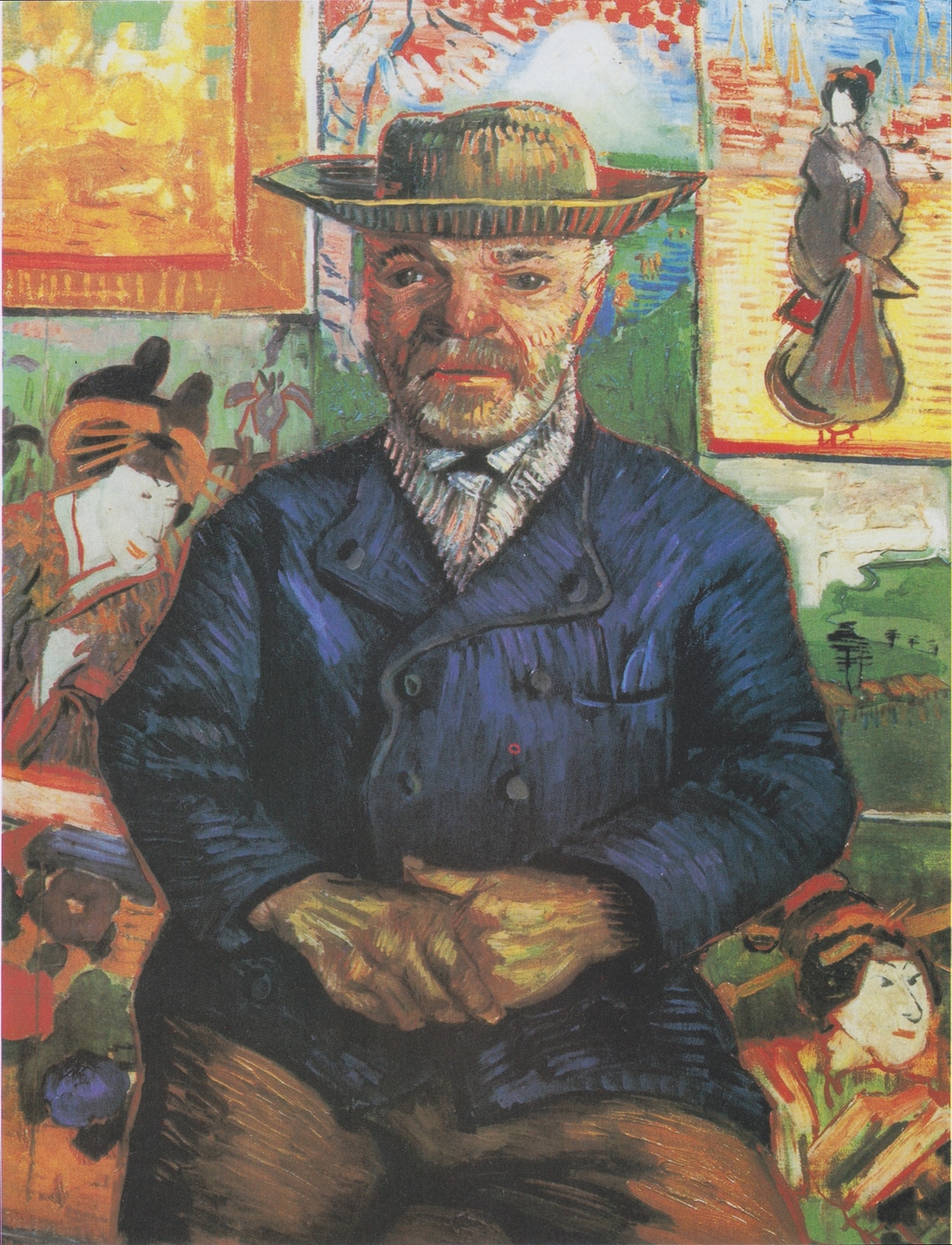 One of three versions of Van Gogh's 'Portrait of '
Pere Tanguy'
.
Your daily dose of Van Gogh.
<< previous
|
next >>