Why did Van Gogh find his chair funny?
Vincent van Gogh may have found the painting of his chair 'rather funny' in comparison with his painting of Gauguin's chair. Where
his own chair
is a simple peasant chair with a pipe,
Gauguin's chair
is more comfortable and with books. Vincent painted them together and the chairs show the difference between character of the two artists.
Van Gogh was actually adventurous and an avid reader. And Gauguin could be short of money at times like Van Gogh. Yet in the eyes of Van Gogh he would never depict himself as the sophisticated world traveler like Gauguin was.
Today 133 years ago, on or about 20 November 1888,
Vincent van Gogh wrote to Theo van Gogh from Arles:
"In the meantime I can tell you anyway that the last two studies are rather funny. No. 30 canvases, a wooden and straw chair all yellow on red tiles against a wall (daytime). Then Gauguin's armchair, red and green, night effect, on the seat two novels and a candle."
Van Gogh's Chair
Arles, 1888
Oil on canvas
93 × 73,5 cm
National Gallery, London
You may also like to read: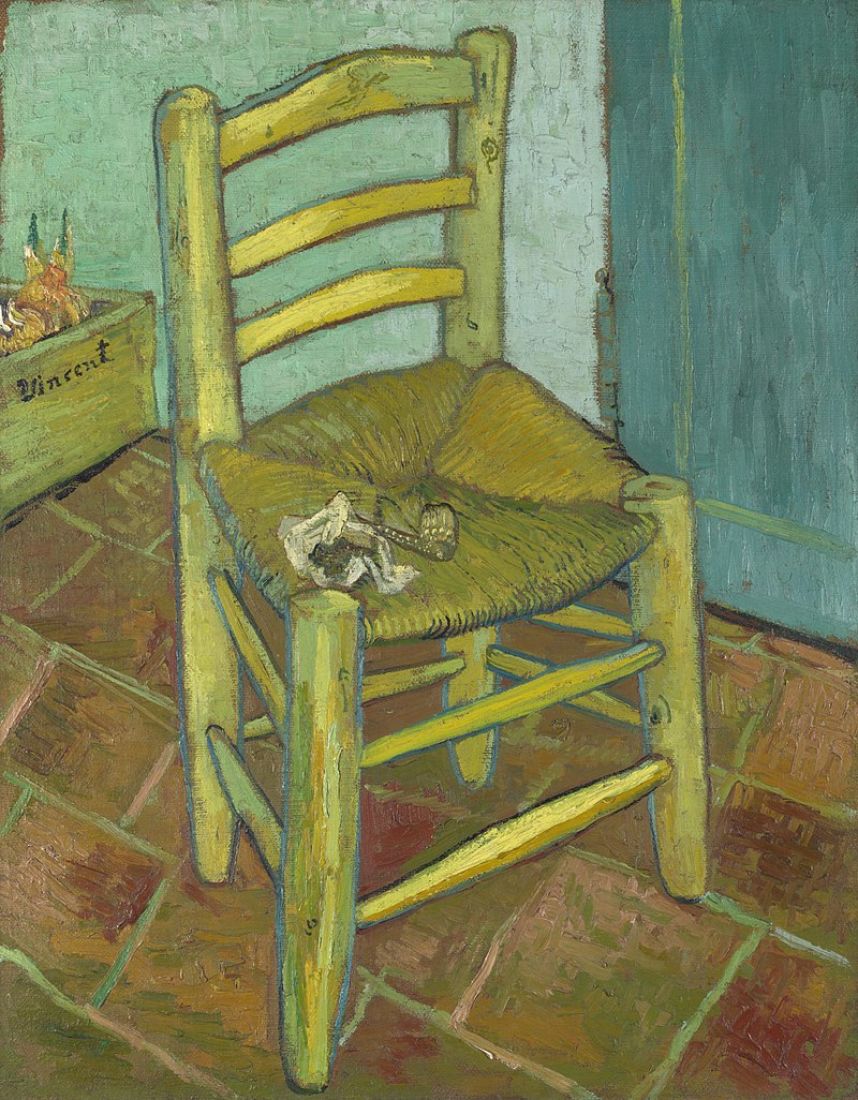 Van Gogh's '
Van Gogh's Chair
'
Your daily dose of Van Gogh.
<< previous
|
next >>