Which canvas sizes did Van Gogh like?
Van Gogh's paintings often have peculiar sizes in cm, inches or feet. During Vincent's painting career (1880-1890) French standard sizes were used by most art material suppliers and artists.
In a letter that Vincent wrote from Saint-Rémy-de-Provence to his brother Theo on Tuesday, 26 November 1889:
"I've been messing about in the groves morning and evening on these bright and cold days, but in very beautiful, clear sunshine, and the result is 5 no. 30 canvases."
Van Gogh often used these canvas size for his paintings:
Canvas from Paris
When Vincent lived in the South of France, he wrote his brother Theo to buy canvas from
Pére Tanguy
and send it by train.
In a letter from Auvers-sur-Oise, on or about Wednesday, 21 May 1890 to Theo van Gogh and
Jo van Gogh-Bonger
:
"If, towards the end of the week, you could send me some money, what I have will keep me going until then but I don't have enough for any longer. I'd also ask you for 10 metres of canvas if that wouldn't inconvenience you."
Road with Cypress and Star
A customer has recently asked us to paint a replica of his favorite Van Gogh:
Road with Cypress and Star
. He wanted it to fit a 36 x 24 inch frame though. The original painting in the Kröller-Müller Museum in Otterlo, The Netherlands measures 36.2 x 28.7 inch (92 x 73 cm) which is clearly a size 30 canvas Van Gogh used here.
So not only the size was different, but also the proportions. Hoping that Van Gogh would appreciate a little improvisation in his style we made another Van Gogh fan very happy. Do you see what we did?
You may also like to read: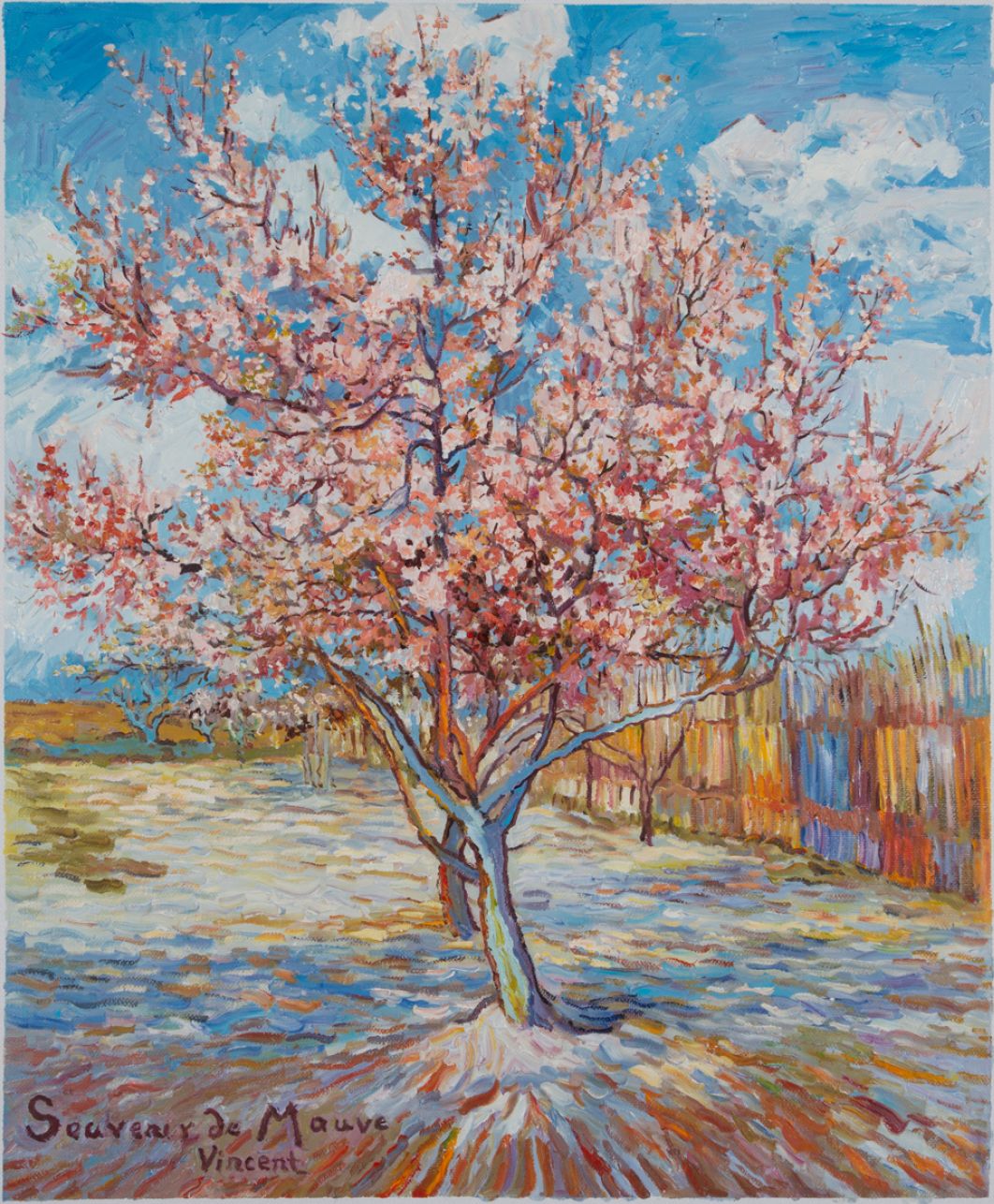 Pink Peach Tree
in canvas size 20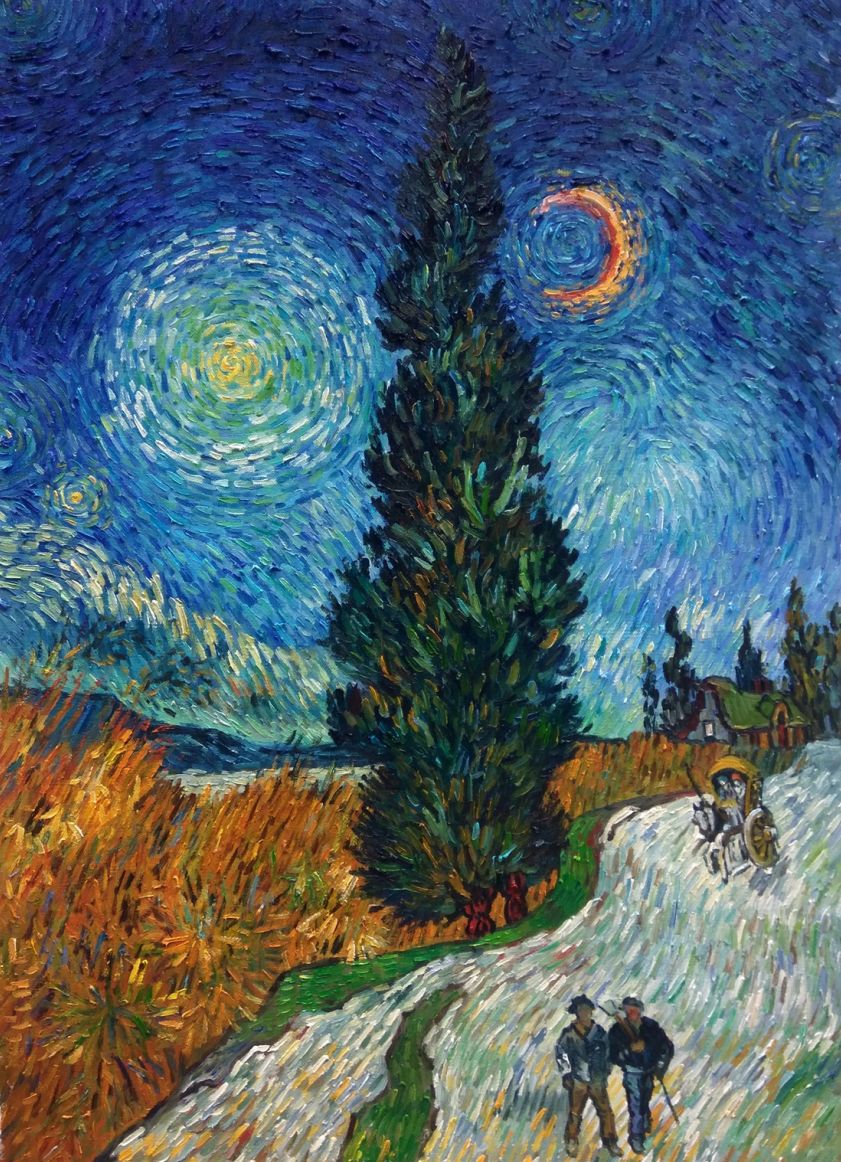 Our improvised replica of Van Gogh's
Road with Cypress and Star
Emil
- 14-09-2020
Very interesting information about van Gogh! Many details I did not know. It really helps to better understand van Gogh's life and artwork. Thank you for posting all these messages. I cannot yet decide which painting I will order from you but you will hear from me again soon.