Why did Van Gogh want to get married?
Vincent van Gogh's hyperfocus on his artistic development would balance well with some intimacy now and then. It helped maintain his mental well-being.

In The Hague, Van Gogh lived with Sien Hoornik (1850-1904), a seamstress who also worked as a prostitute. However, his family did not approve of this relationship, and in 1883, his brother Theo convinced Vincent to separate from Sien and go to Drenthe to focus on his painting.
Today 141 years ago, on 26 January 1882,
Vincent van Gogh wrote to Theo from The Hague:

"And I tell you frankly that I definitely think you mustn't be embarrassed about going to a girl now and then, if you know one you can trust and you can feel something for, of which there are many in fact. Because for someone whose life is all hard work and exertion it's necessary, absolutely necessary, to stay normal and to keep one's wits about one. One doesn't have to overdo that kind of thing and go to excess, but nature has fixed laws and it's fatal to struggle against them. Anyway, you know everything you need to know about it. It would be good for you, it would be good for me, if we were married, but what can one do?"

Sien in a White Bonnet
The Hague, 1882
Pencil, black lithographic chalk, washed
47,6 × 26,3 cm
Van Gogh Museum, Amsterdam

You may also like to read: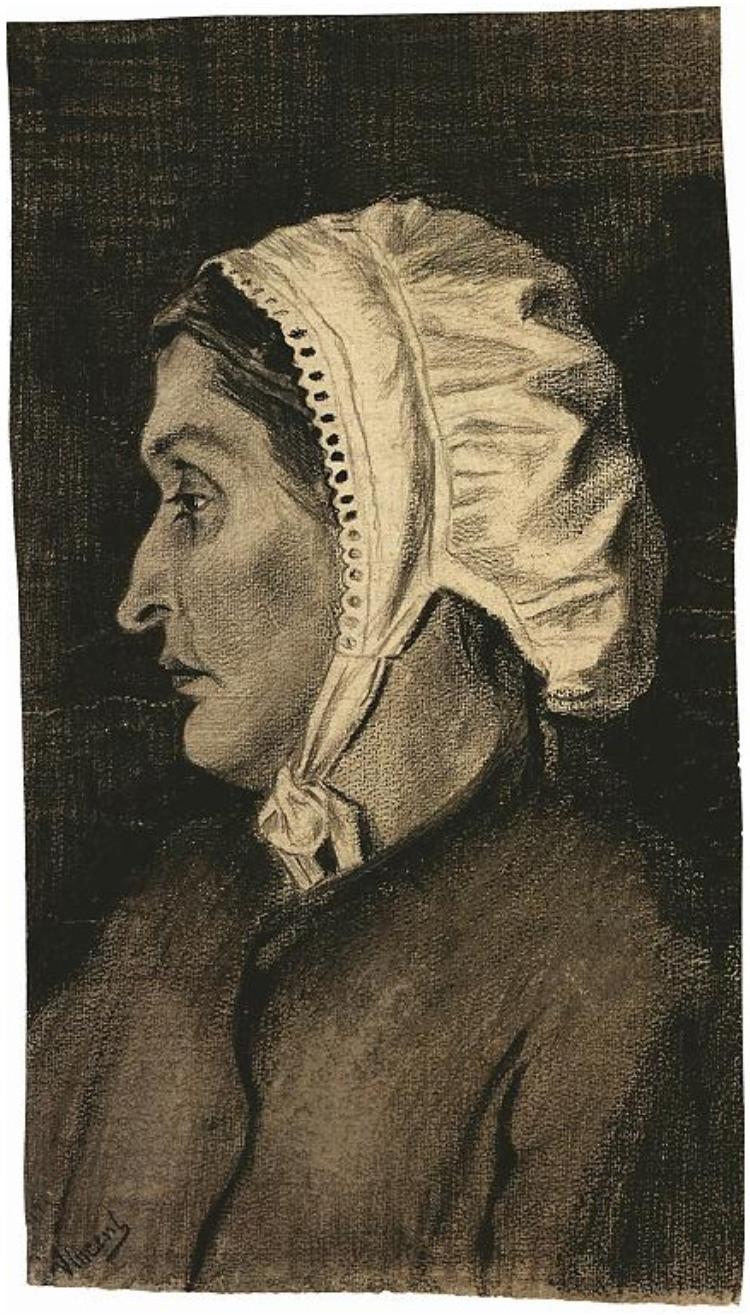 Van Gogh's 'Sien in a White Bonnet'
Your daily dose of Van Gogh.
<< previous
|
next >>