Why did Van Gogh's friend postman Roulin move out of Arles?
Joseph Roulin was in charge of loading and unloading the postbags at the railway station in Arles but he was transferred to Marseille. Vincent and Joseph would be good friend forever and Joseph sent a letter to Vincent in Arles. He did not know Vincent had moved to Saint-Rémy though and his letter was forwarded.
Today 133 years ago, on 13 May 1889,
Joseph Roulin ends his letter to Vincent van Gogh from Marseille with:
"My dear Mr Vincent, accept the regards of he who declares himself to be your entirely devoted friend. Roulin, Railway Postman"
Portrait of the Postman Joseph Roulin
Arles, 1889
Oil on canvas
66,2 x 55 cm
Barnes Foundation, Philadelphia
You may also like to read: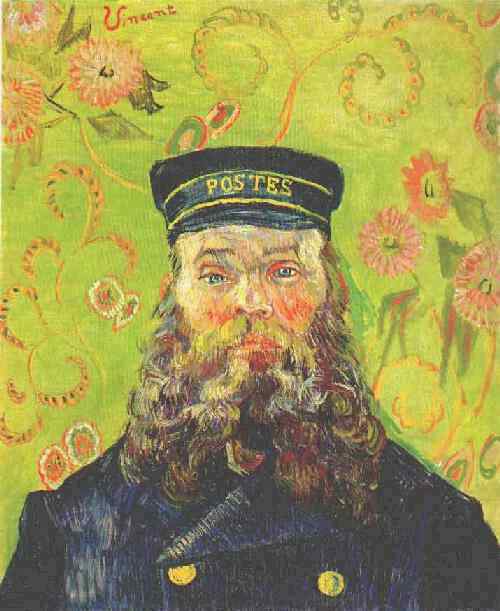 Van Gogh's '
Portrait of the Postman Joseph Roulin
''
Your daily dose of Van Gogh.
<< previous
|
next >>