When did Van Gogh and Gauguin clash?
It was already before the ear accident on 23 December 1888 that Vincent van Gogh and Paul Gauguin clashed. Gauguin came to Arles on 23 October 1888 and moved into The Yellow House that Van Gogh had set up as Studio of The South.

Gauguin left on 25 December, but two weeks before he had already made up his mind. The two characters clashed and Gauguin was determined to leave Arles and move back to Paris. It wouldn't get much better between the two artists after that.
Today 133 years ago, on or about 11 December 1888,
Vincent van Gogh wrote to Theo from Arles:

"My dear Theo, ...I myself think that Gauguin had become a little disheartened by the good town of Arles, by the little yellow house where we work, and above all by me. Indeed, there are bound to be grave difficulties still to overcome here, for him as well as for me. But these difficulties are rather within ourselves than elsewhere."

Paul Gauguin wrote to Theo:

"Taking everything into account I am obliged to return to Paris; Vincent and I can absolutely not live side by side without trouble, as a result of incompatibility of temperament, and both he and I need tranquillity for our work. He is a man of remarkable intelligence, whom I greatly respect and whom I leave with regret, but I repeat, it is necessary."

Paul Gauguin (self-portrait)
1889
Oil on wood
79 × 51 cm
National Gallery of Art, Washington, D.C.

You may also like to read: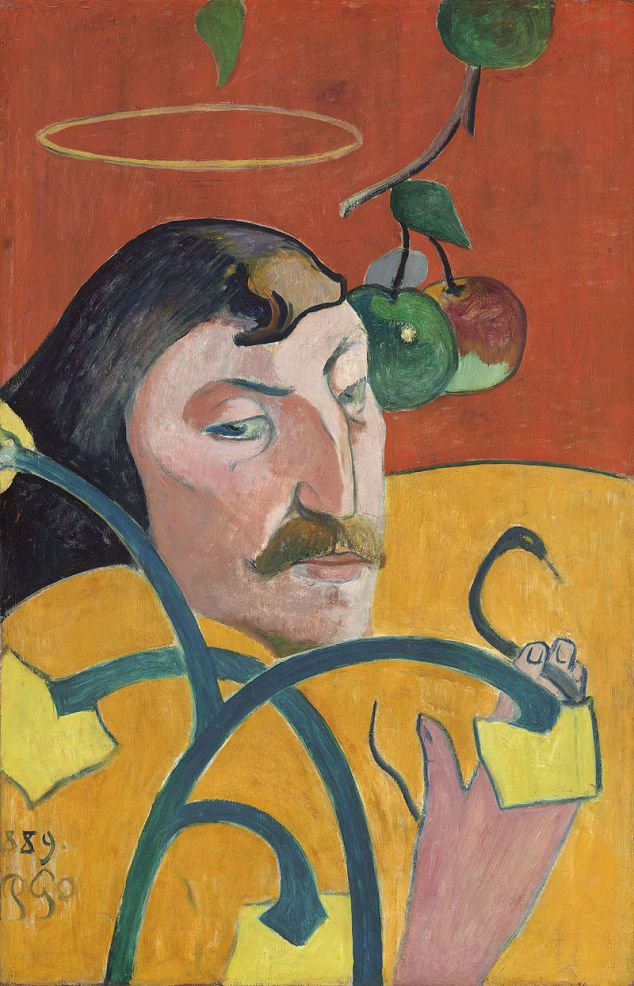 Paul Gauguin (self-portrait)
Your daily dose of Van Gogh.
<< previous
|
next >>