Does Van Gogh's Red Vineyard near Arles still exist?
The red vineyard does not exist anymore. Now it's probably a wheat field. Thanks to one of our customers from Arles the exact spot could be located.
"Coming from Montmajour towards Arles, the road makes a slight curve on the right. You can still see some trees left along the road as they were in the painting. From this spot you can see the dwelling in the painting along the road and in the horizon the top of the Arles church building in the sunset. That's the bearings I took to find out the location, on the right side of the road."
Today 133 years ago, on or about 3 November 1888,
Vincent van Gogh wrote to Theo from Arles:
"I've done two canvases of a leaf-fall, which Gauguin liked I think, and am now working on a vineyard, all purple and yellow."
The Red Vineyard
Arles, 1888
Oil on canvas
75 x 93 cm
Pushkin Museum of Fine Arts, Moscow
You may also like to read: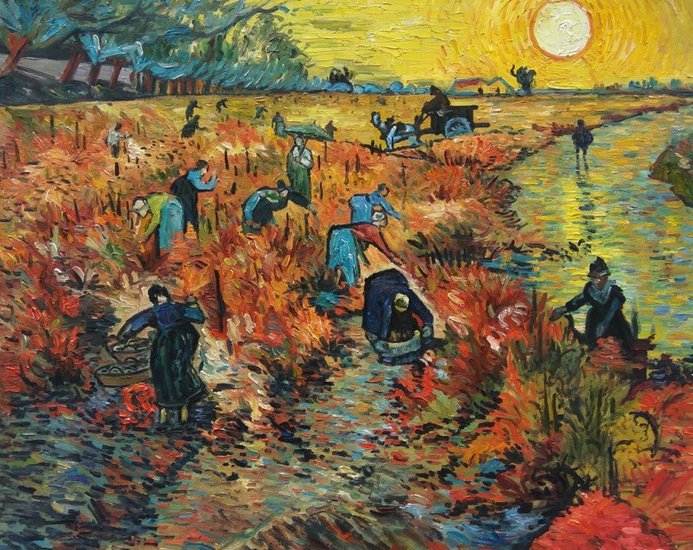 Our hand-painted reproduction of Van Gogh's '
The Red Vineyard
'
Your daily dose of Van Gogh.
<< previous
|
next >>