What is Van Gogh's color theory?
Vincent van Gogh's color theory was based on three laws of color.
The law of simultaneous contrast where complementary colors intensify each other, like red and green.
Tonal contrast achieved by a broken tone next to a whole tone, like red and reddish.
The relativity of color, like brown and an even darker color next to it.
Today 136 years ago, on 4 November 1885,
Vincent van Gogh wrote to Theo from Nuenen:
"You'll shortly receive two studies of the autumn leaves, one in yellow (poplars) — and the other in orange (oaks). I'm utterly preoccupied with the laws of colour. If only we'd been taught them in our youth!"
Avenue of poplars
Nuenen, 1885
Oil on canvas
78 x 98 cm
Museum Boijmans Van Beuningen, Rotterdam, The Netherlands
You may also like to read: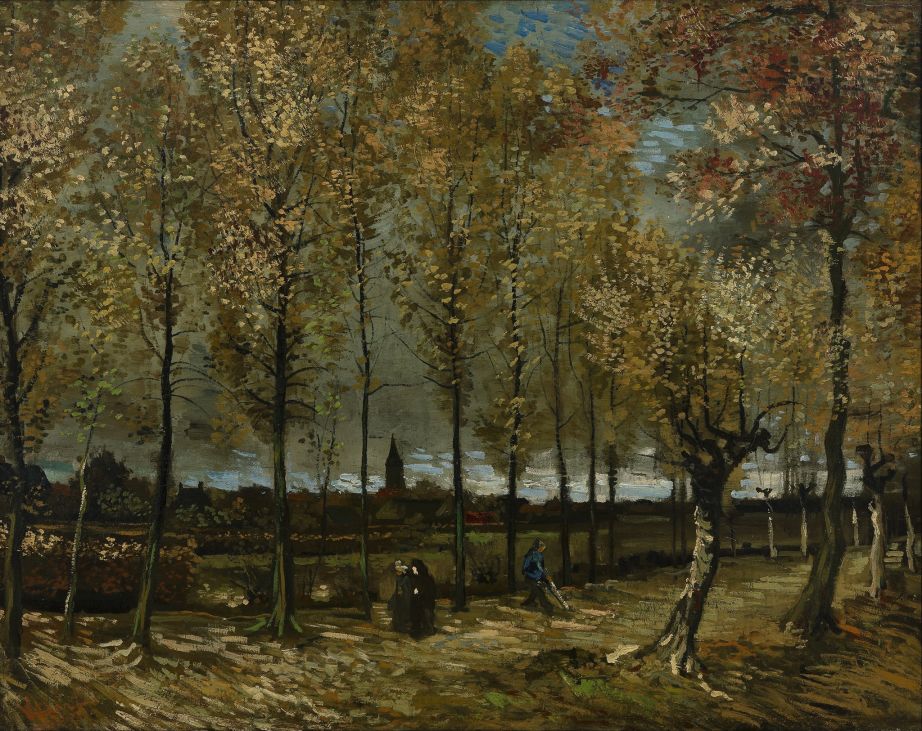 Van Gogh's 'Avenue of poplars'
Your daily dose of Van Gogh.
<< previous
|
next >>