Thank you Jo van Gogh - Bonger
Vincent van Gogh was financially supported by his brother Theo, who was also his
best friend
. Without his brother we would probably never have been able to admire Vincent's now world famous paintings. But there is another person we can be very grateful to: Theo's wife Johanna (Jo) van Gogh - Bonger (1862-1925).
The first time Vincent and Jo met was in Paris in May 1890. Vincent stayed with Theo and Jo for 3 days before moving to
Auvers-sûr-Oise
. Only 2,5 months later Vincent
died
. Theo became very depressed and Theo and Jo moved back from Paris to The Netherlands.
Theo to Jo on August 1st, 1890:
"I miss him so; everything seems to remind me of him."
Theo died in January 1891.
Worthless paintings? Jo didn't think so.
Van Gogh's paintings were considered worthless at that time and Jo was advised to get rid of them. Instead Jo decided to show the genius of Vincent to the world:
In 1892 Jo already organised a small exhibition in Amsterdam.
In 1905 Jo organised a large exhibition in the Stedelijk Museum in Amsterdam. Berlin and London followed.
She sold probably more than 200 of Van Gogh's paintings, while keeping the best ones in the family.
She put Vincent's letters in chronological order and translated 526 of them into English.
She published the letters in three volumes in 1914.
Jo died in 1925. In 1924 she sold one of Vincent's
sunflower paintings
to the National Gallery of London, although she knew this was a very important work. "It's a sacrifice for the sake of Vincent's glory". Jo considered this museum a valuable home for this masterpiece.
Vincent Willem continued to make his uncle's dream come true.
Jo's son Vincent Willem (Vincent's nephew) inherited all unsold paintings and all of his letters and founded the Van Gogh Museum in Amsterdam in 1973.
Vincent had a dream. And thanks to his brother, his sister in law and his nephew his dream came true.
'If I am worth anything later, I am worth something now. For wheat is wheat, even if people think it is a grass in the beginning' - Vincent Van Gogh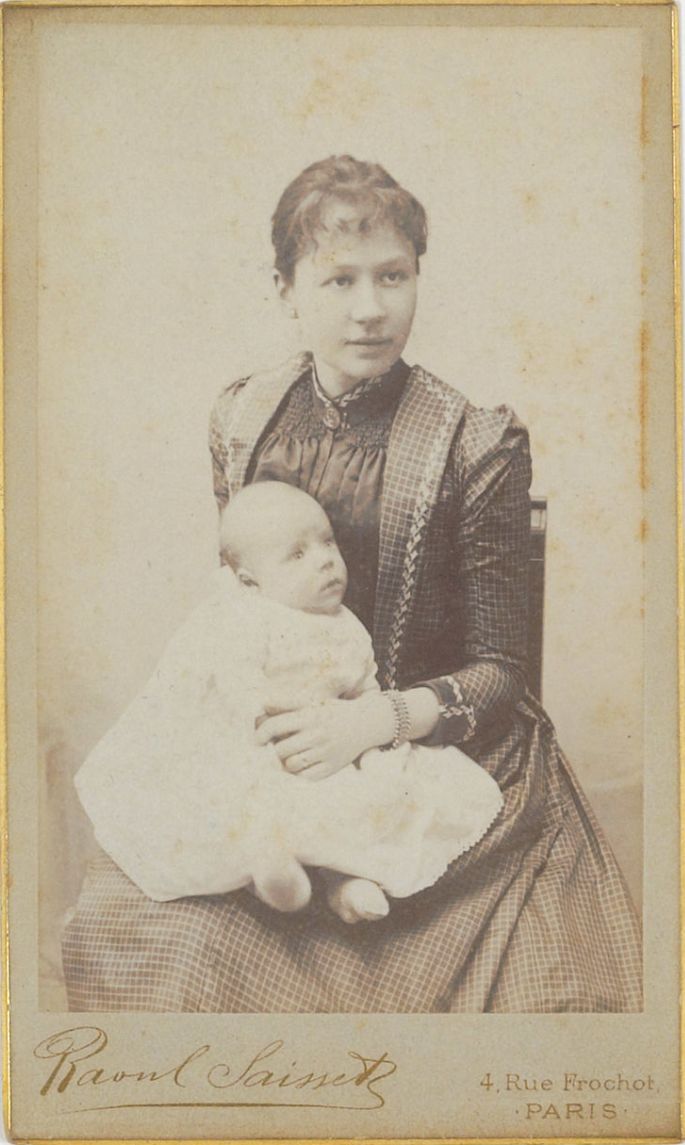 Jo van Gogh - Bonger and Vincent Willem, Paris 1890.
Van Gogh's genius in your home
Most of Van Gogh's paintings are in museums. Or not affordable to most of us. With more than 20 years experience we try to capture the beauty of
Vincent's artworks
by painting them just like he did. Brushes, oil paint, canvas, endless practise and unlimited admiration for the master.
You may also like to read:
Your Daily Dose of Van Gogh
What did Vincent van Gogh write on this day?
Find out in your
FREE Van Gogh e-book
.
Hundreds of questions answered by Van Gogh himself!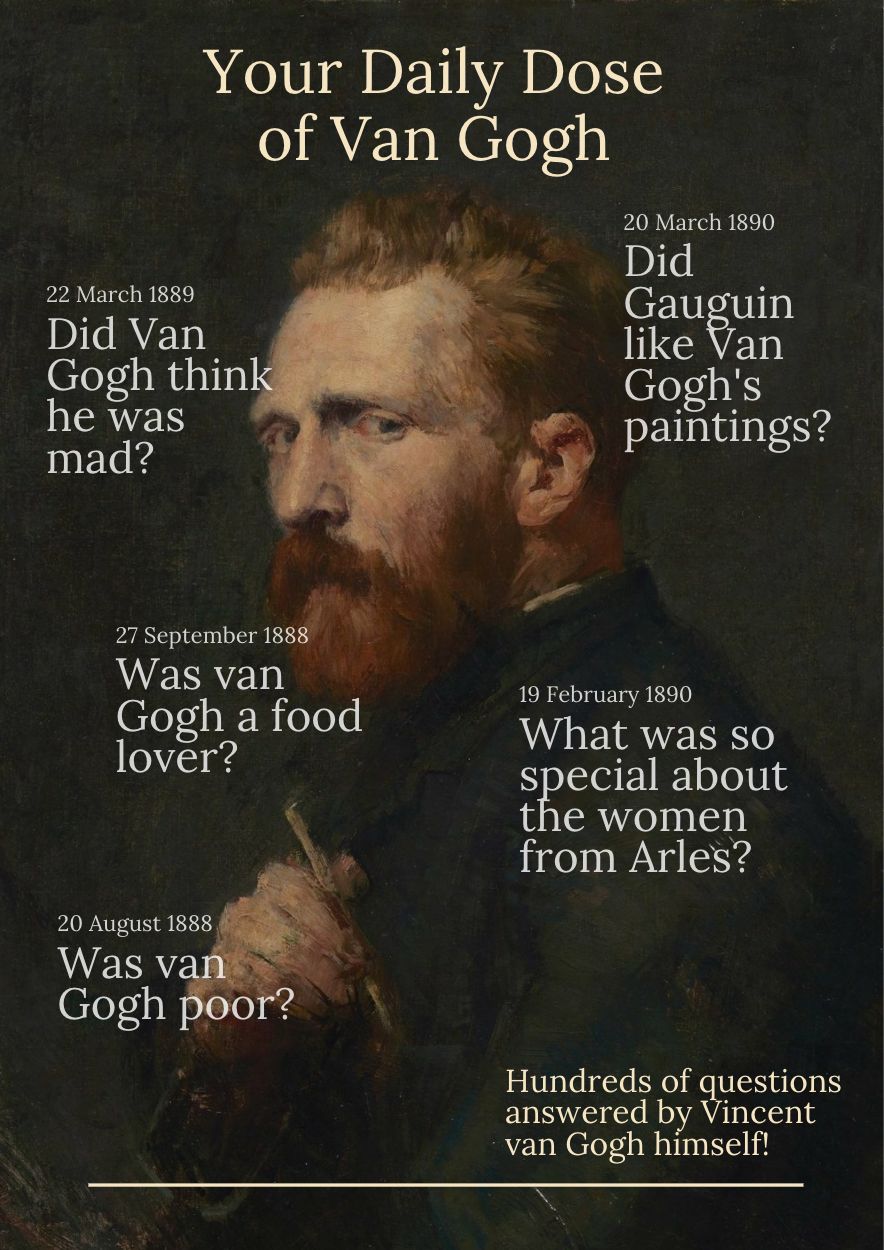 Wilma C. Guzman
- 06-10-2021
Surprising to find out what a short time Jo knew Vincent - he must have made an impact and real impression on her. Amazing woman of conviction in knowing Vincent had genuine talent that she wanted the world to know and be influenced by. Appreciate that she translated all his letters - to capture his personality and thoughts.
Elizabeth Franklin
- 16-08-2021
Fantastic to keep his memory and his art works alive!