Has Van Gogh ever painted a pear tree?
Yes, in Arles Vincent van Gogh painted a beautiful pear tree in blossom. This portrait sized painting was surrounded by two landscape sized paintings of Orchards with apricot trees in blossom.
Today 134 years ago, on 13 April 1888,
Vincent van Gogh wrote to Theo van Gogh from Arles:
"I now also have a small pear tree, vertical, also flanked by two other horizontal canvases. That will make 6 canvases of orchards in blossom."
Small pear tree in blossom
Arles, 1888
Oil on canvas
73 x 46 cm
Van Gogh Museum, Amsterdam
You may also like to read:
Your Daily Dose of Van Gogh
What did Vincent van Gogh write on this day?
Find out in your
FREE Van Gogh e-book
.
Hundreds of questions answered by Van Gogh himself!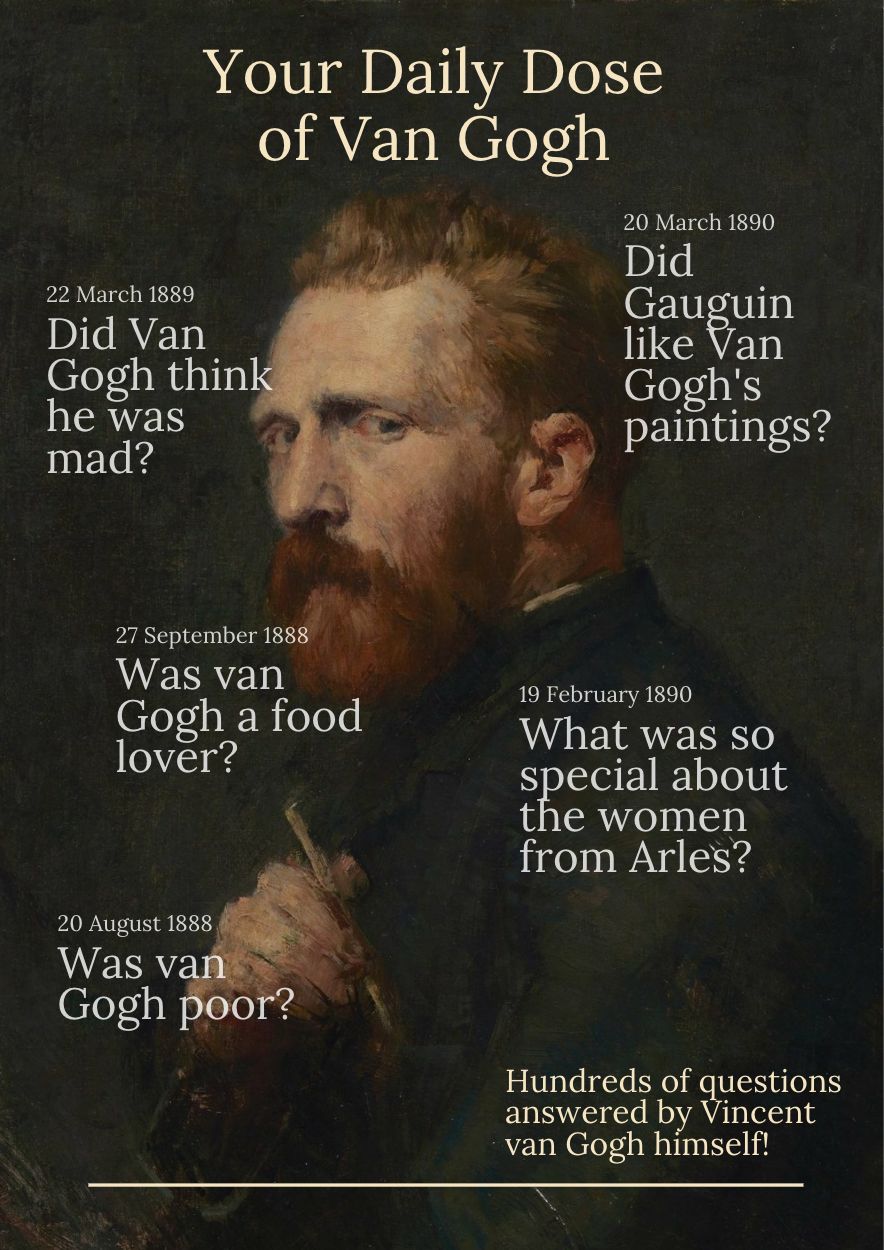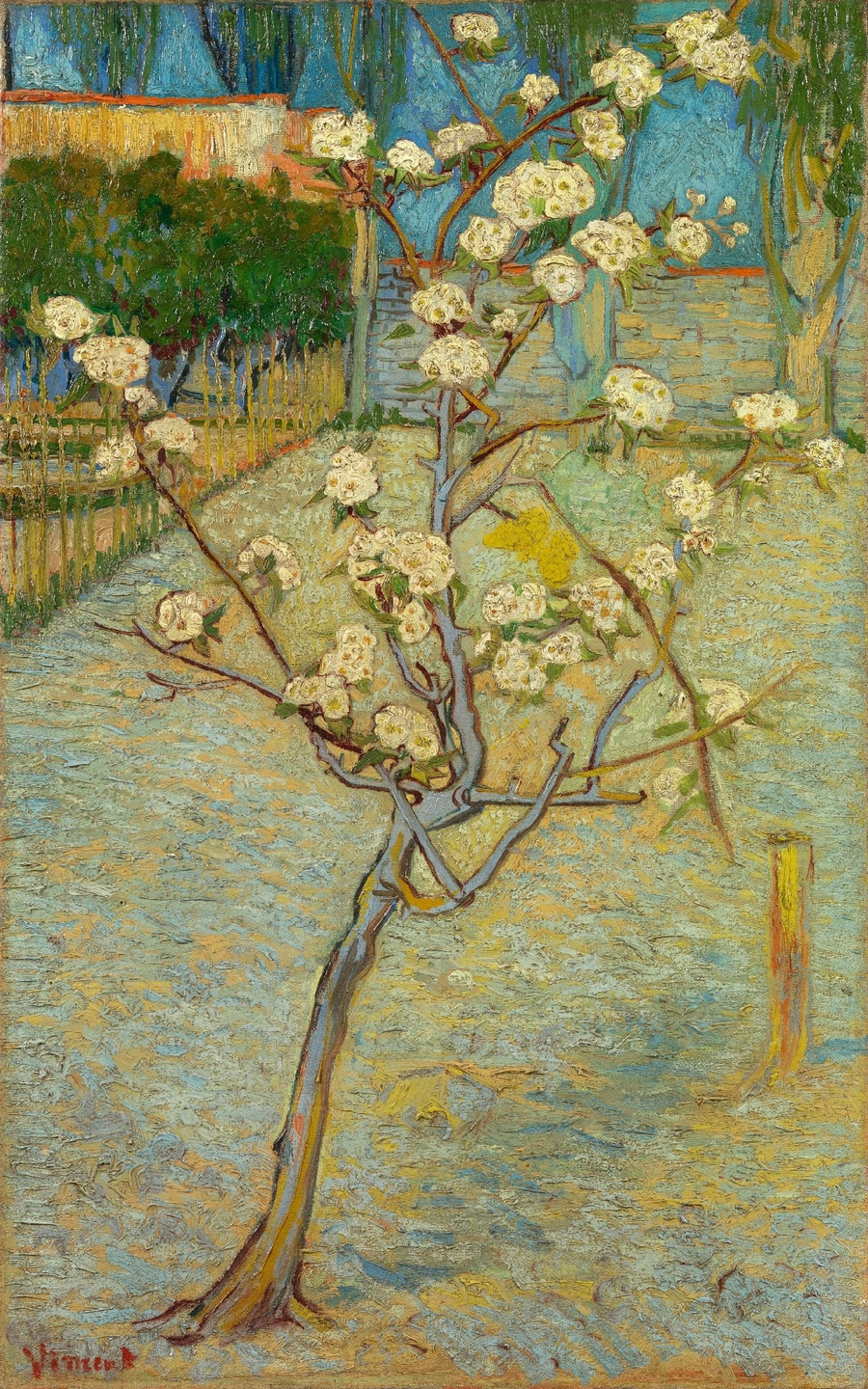 Van Gogh's 'Small pear tree in blossom'
Your daily dose of Van Gogh.
<< previous
|
next >>