Has Van Gogh ever painted poplars?
Vincent van Gogh has made paintings of poplars in several styles. He painted
Avenue of Poplars in Autumn
in 1884 and
Poplars near Nuenen
in 1885 still in his typical dark and more realistic way.
Two Poplars in the Alpilles near Saint-Rémy
in 1889 shows his development as an artist. Van Gogh's use of color and brushstrokes had changed completely.
Orchard in blossom with a view of Arles
, painted in 1889, also shows poplars. This was one of the 6 paintings that he sent to the exposition Les XX in Brussels in 1890.
Today 132 years ago, on 16 November 1889,
Theo van Gogh wrote to Vincent from Paris:
"There's one at Tanguy's at the moment, in the shop window, a view over the countryside in springtime with grey poplars crossing the canvas in such a way that you can't see either the bottom or the top of the tree. I like it enormously. That truly is nature."
Orchard in blossom with a view of Arles
Arles, 1889
Oil on canvas
72 x 92 cm
Neue Pinakothek, Munich
You may also like to read: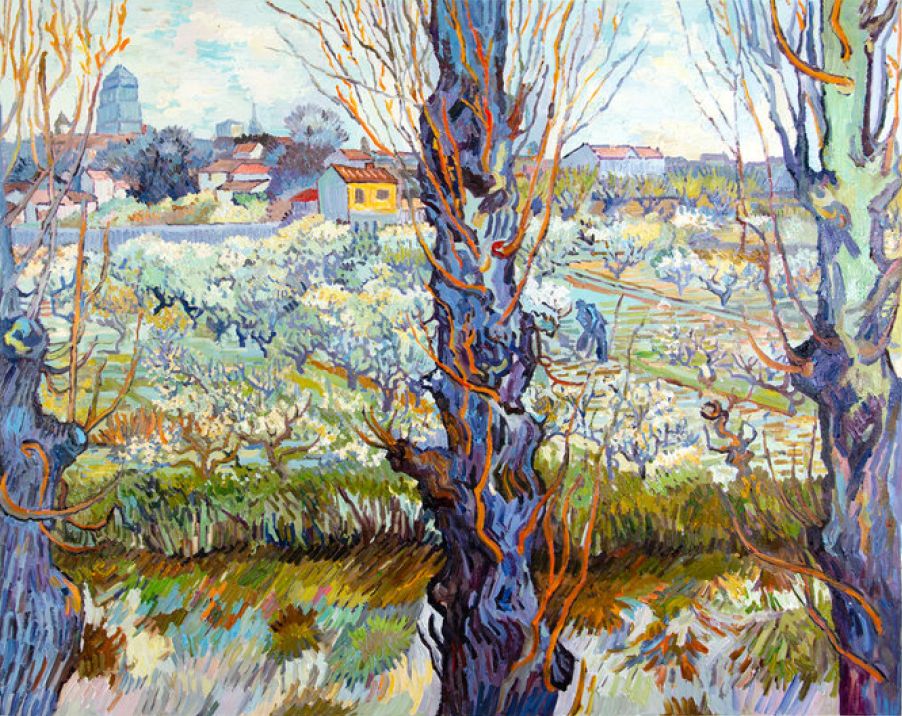 Our hand-painted reproduction of Van Gogh's '
Orchard in blossom with a view of Arles
'
<< previous
|
next >>
Your Daily Dose of Van Gogh
What did Vincent van Gogh write on this day?
Find out in your
FREE Van Gogh e-book
.
Hundreds of questions answered by Van Gogh himself!