How did Theo van Gogh die in 1891?
Vincent van Gogh's younger brother Theo is often regarded as the Vincent's strong and successful brother who supported the troubled artist. It was actually Vincent who was often worried about Theo's health. Jo Bonger, Theo's wife, met Vincent once, in Paris a few months before he died and she was surprised that Vincent came across much stronger than Theo.

Theo died half a year after Vincent of dementia paralytica, a disease of the brain, supposedly caused by "heredity, chronic disease, overwork, sadness".
Today 132 years ago, on 9 or 10 December 1889,
Vincent van Gogh wrote to his sister Willemien from Saint-Rémy-de-Provence:

"You will receive soon, I think, the canvases I promised you. What I find very unfortunate is that you write that Jo says that Theo's still coughing the whole time – blast – that doesn't please me – however, I still hope that when he's a father it'll get better. I'd like him to have my health, in this sense that I myself always have lots of life in the fresh air, and he's always always at his desk with so many troubles on his mind."

Among the promised painting was:

View of the Alpilles
Saint-Rémy-de-Provence, 1890
Oil on canvas
33 x 28.5 cm
Van Gogh Museum, Amsterdam

You may also like to read: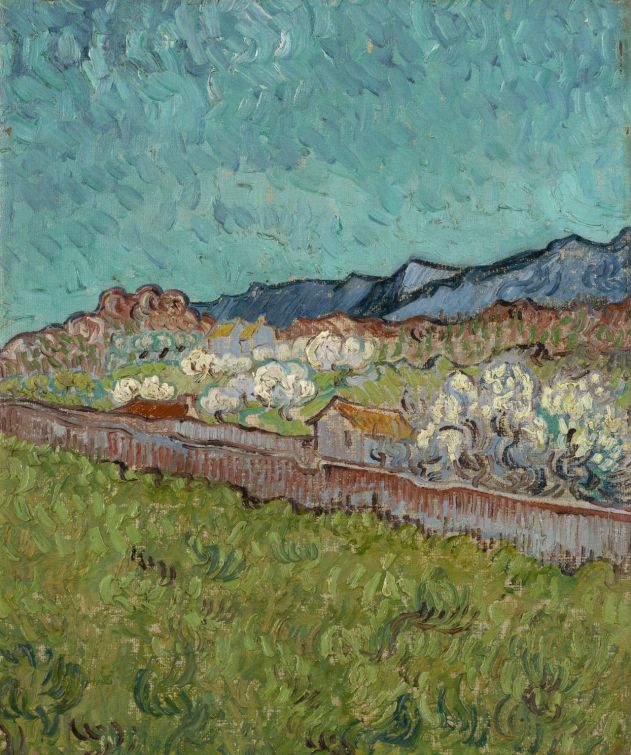 Van Gogh's 'View of the Alpilles'
Your daily dose of Van Gogh.
<< previous
|
next >>