How many bird's nests did Van Gogh paint?
Vincent van Gogh painted 5 bird's nests after each other, obsessed by their colorful beauty. Vincent's fascination for bird's nests went so far that he started seeing peasant's cottages as bird's nests.

"I now really must go bird's nesting with a number of variations of these 'people's nests', which remind me so much of the nests of wrens — that's to say, paint them."
Today 137 years ago, on or about 14 July 1885,
Vincent van Gogh wrote to Theo from Nuenen:

"I've never seen the little house where Millet lived — but I imagine that these 4 little human nests are of the same kind. One of them is the residence of a gentleman who's popularly known here as 'the peasant of Rauwveld'."

Cottage with a man coming home
Nuenen, 1885
Oil on canvas
64 x 76 cm
Soumaya Museum, Mexico City

You may also like to read: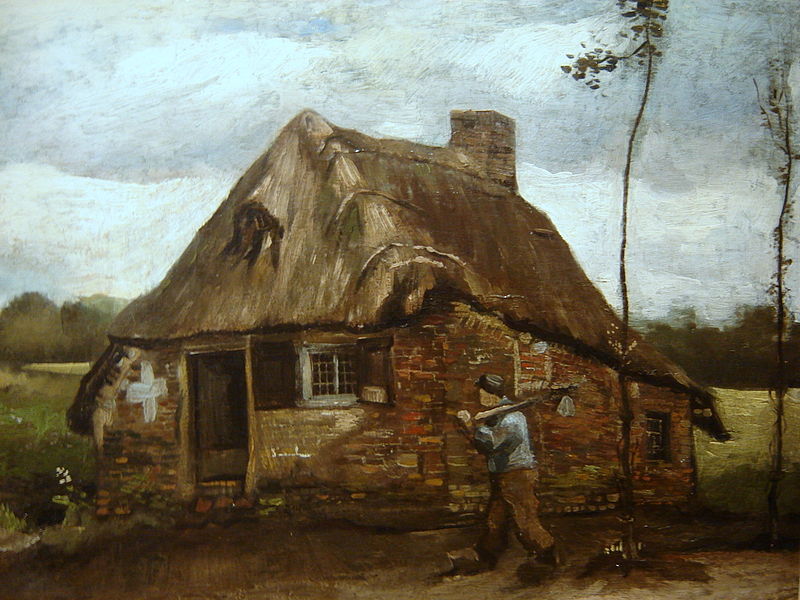 Van Gogh's 'Cottage with a man coming home'
<< previous
|
next >>
Your Daily Dose of Van Gogh
What did Vincent van Gogh write on this day?
Find out in your
FREE Van Gogh e-book
.
Hundreds of questions answered by Van Gogh himself!