How many paintings did Van Gogh exhibit in 1890?
Vincent van Gogh may have sold just one painting during his lifetime. That doesn't mean he didn't get recognition. In 1890 Van Gogh exhibited no less than ten paintings at the sixth exhibition of the Société des Artistes Indépendants in Paris.
Today 132 years ago, on 12 February 1890,
Vincent van Gogh wrote to Theo from Saint-Rémy-de-Provence:
"For the Impressionists' exhibition in March I hope to send you a few more canvases which are drying at the moment. If they didn't arrive in time you would have to make a choice from those that are at père Tanguy's."
One of the exhibited paintings was:
Cypresses
Saint-Rémy-de-Provence, 1889
Oil on canvas
93,4 × 74 cm
Metropolitan Museum of Art, New York
You may also like to read: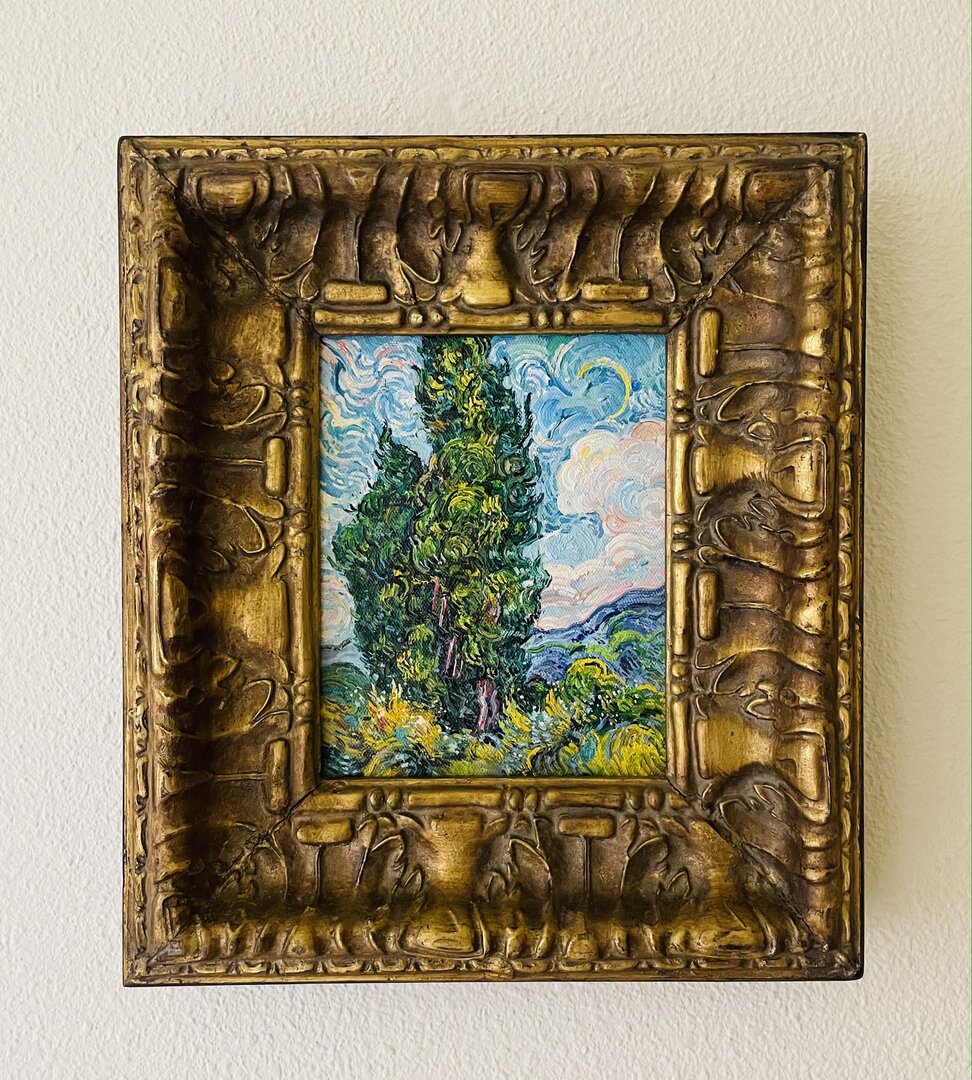 Our hand-painted reproduction of Van Gogh's '
Cypresses
'
Your daily dose of Van Gogh.
<< previous
|
next >>