Who bought Van Gogh's The Red Vineyard?
Today 174 years ago, on 10 February 1848, Anna Boch was born.
Anna was the sister of Eugène Boch, another impressionist painter and a friend of Van Gogh. They were born into the fifth generation of the Boch family, a wealthy dynasty of manufacturers of fine china and ceramics, still active today under the firm of Villeroy & Boch.
The Red Vineyard, purchased by Anna Boch, was long believed to be the only painting Van Gogh sold during his lifetime. The Anna Boch collection was sold after her death. In her will, she donated the money to pay for the retirement of poor artist friends.
The Red Vineyard
Arles, 1888
Oil on Canvas
75 cm × 93 cm
Pushkin State Museum of Fine Arts, Moscow
You may also like to read: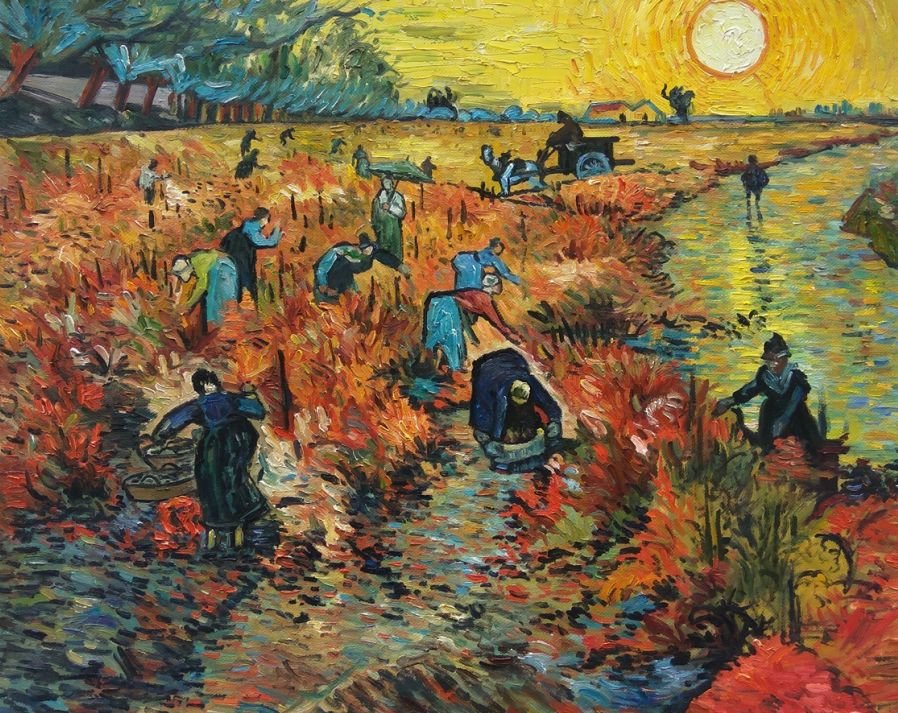 Our hand-painted reproduction of Van Gogh's '
The Red Vineyard
'
Your daily dose of Van Gogh.
<< previous
|
next >>