Postman Joseph Roulin and Van Gogh
On 20 February 1888 Van Gogh moved from Paris to Arles, in the South of France. Inspired by the impressionists in Paris and the bright colors of the South Vincent painted some of his most famous masterpieces in Arles.
The Cafe Terrace
,
Starry Night over the Rhone
and
The Yellow House
were all painted in Van Gogh's neighbourhood.
Postmaster Joseph Roulin
Joseph Roulin was the postmaster of the railway station in Arles, responsible for loading and unloading bags of mail. Van Gogh was often there to drop off his mail for is brother Theo. A special friendship was born. Joseph and his family lived at Rue de la Montagne des Cordes 10, just around the corner from Vincent. Vincent and Joseph became drinking companions.
Joseph Roulin, such a good fellow
In letters to his brother, Vincent described Joseph Roulin as 'a more interesting man than many people' and 'a man who is not bitter, not melancholic, not perfect, not happy and also not always perfectly honest. But such a good fellow, so wise, so sensitive and so faithful'.
Friends in good and the most difficult times.
On 23 December 1888, Van Gogh had severe mental problems. It made him cut off his left ear with a razor that he gave to a prostitute in a local brothel. Van Gogh was brought to a hospital in very bad condition and stayed there until 7 January 1889, where he was treated by the resident physician Félix Rey (you can read more about
Dr. Rey
here).
Roulin was there for Vincent when he was in hospital. After Theo had left Arles to visit Vincent, Roulin wrote letters to Theo and Willemien (Vincent's sister) keeping them informed about Vincent's health. Joseph Roulin also took care of the Yellow House. Roulin kept writing Theo after Vincent came back to the Yellow House: 'he is as meek as a lamb'.
Van Gogh and the Roulin family
In 1888 van Gogh had painted 6 portraits of Joseph Roulin and also several of each of Joseph's family members: his wife Augustine Roulin, their sons Armand and Camille and their baby daughter Marcelle. With them Van Gogh seemed to have the best time of his life. Enjoying the warmth of a family that happily posed for him. Also painting gave him a lot of joy:
"Painting as it is now, promises to become more subtle – more like music and less like sculpture – and above all, it promises colour."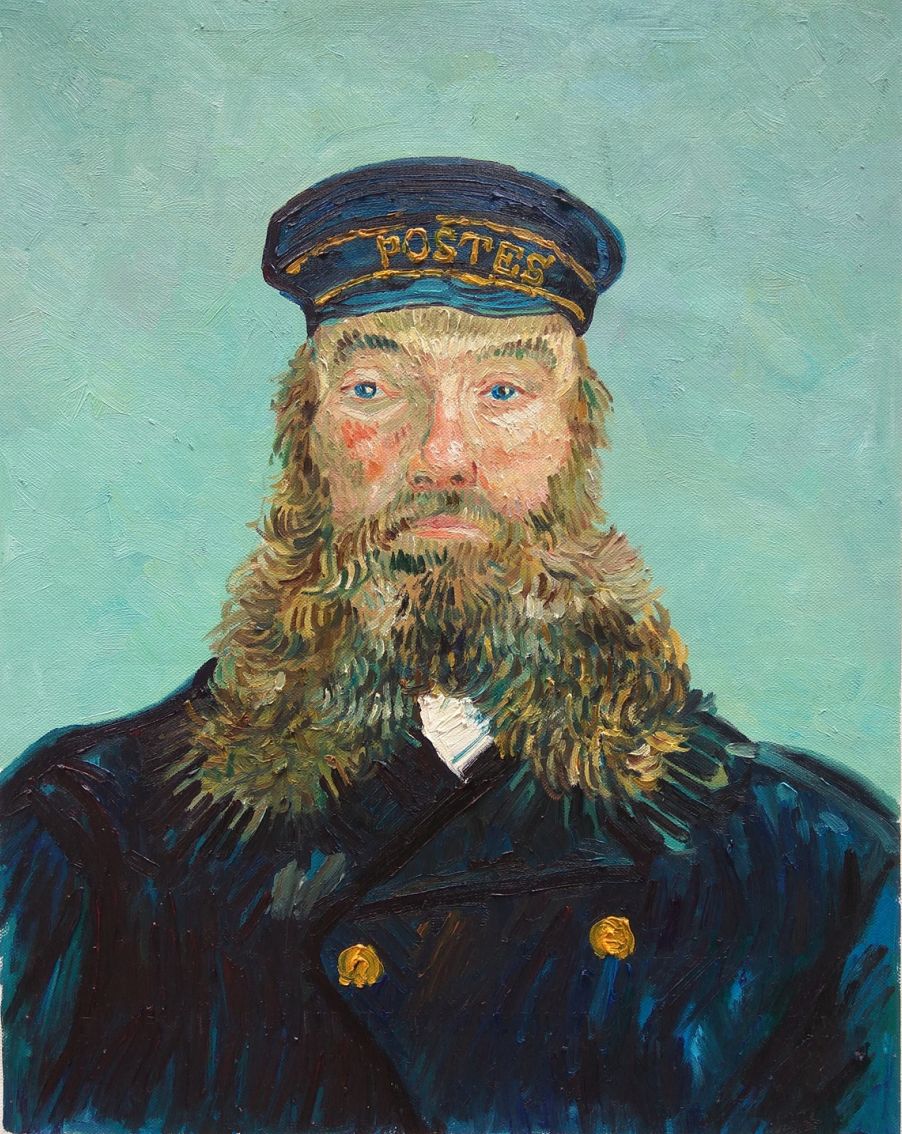 Hand-painted reproduction in oil on canvas
Buy a hand-painted reproduction of Joseph Roulin in oil on canvas
At this moment we have three different portraits of Joseph Roulin in our selection: the photo above shows
Joseph Roulin as in the Detroit institute of Arts
. The Kröller-Müller Museum in The Netherlands can be visited for Van Gogh's
green portrait of Roulin
and his
yellow portrait of Roulin
can be visted in the Barnes Foundation in Philadelphia.
Please
contact us
know if you want us to paint another one for you. Any Roulin portrait is possible or any Van Gogh in any size.
Your Daily Dose of Van Gogh
What did Vincent van Gogh write on this day?
Find out in your
FREE Van Gogh e-book
.
Hundreds of questions answered by Van Gogh himself!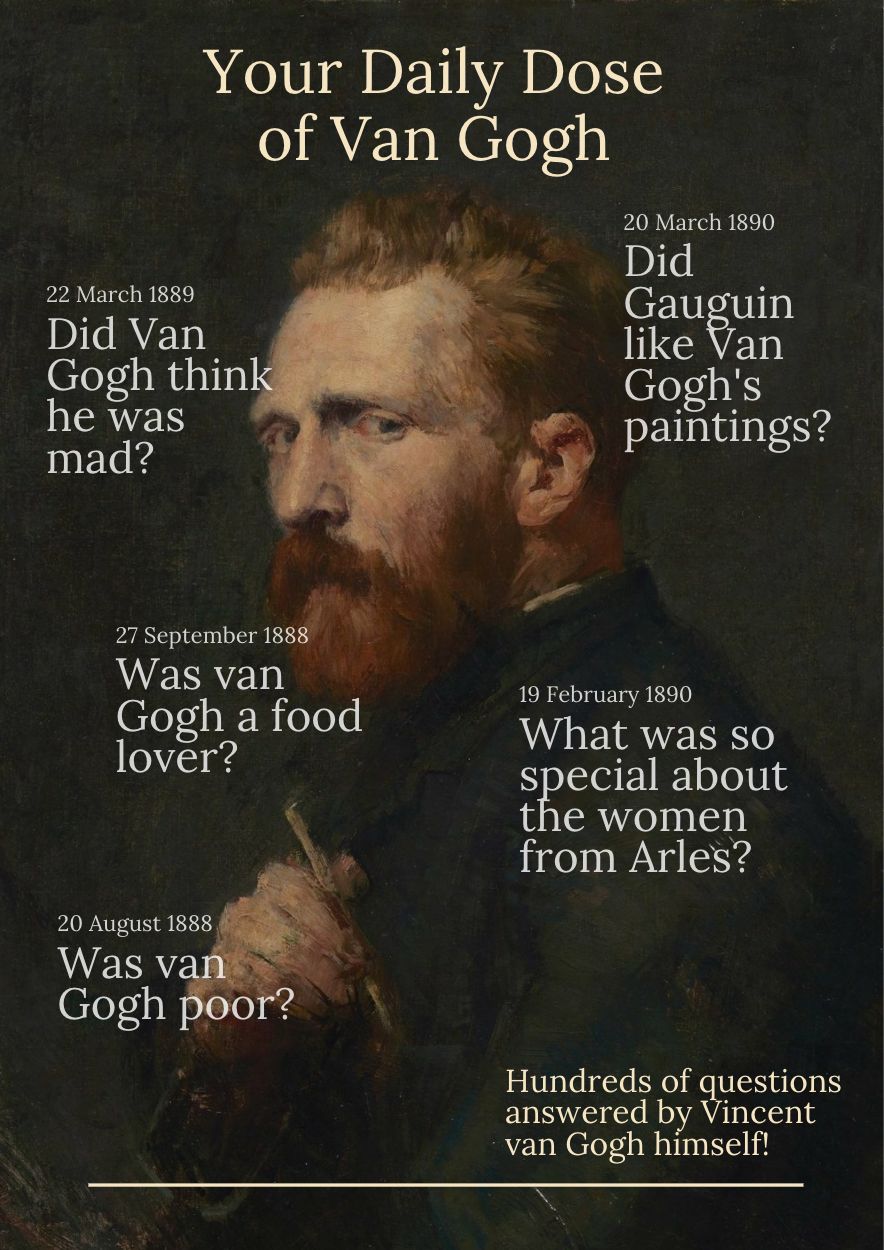 Cindi Martins
- 16-08-2021
True friends!