Was Van Gogh inspired by music?
Short answer: yes! Did you know Van Gogh even took piano lessons in Eindhoven? This was in 1883-1885 during his career as a painter. According to Anton Kerssemakers his teacher Hein van der Zanden thought "he must be dealing with a madman and became so afraid of him that he stopped the lessons". But why?
Kerssemakers wrote in 1912:
"Van Gogh was always comparing painting with music, and so as to get a better understanding of the gradation of tones. He kept comparing the notes of the piano with Prussian blue and dark green or dark ochre to bright cadmium."
You may enjoy Van Gogh's creativity but it was too much for his piano teacher and he stopped the lessons. The intensity of a creative mind like Vincent's is not easily muted though. Van Gogh's associations between color and music were still very much alive in Arles a few years later.
To his brother Theo in September 1888:
"But I'm again the way I was in Nuenen, when I made a vain attempt to learn music - even then - so strongly did I feel the connections there are between our colour and Wagner's music."
Richard Wagner (1813-1883) and his influence on Van Gogh
German composer Wagner made
operas
for big orchestras. Van Gogh had been to performances of Wagner with his brother in Paris in 1887. Theo wrote to their sister Willemien about it:
"And before Vincent left I went to a couple of Wagner concerts with him and we both enjoyed them very much."
Wagner had gone through financial trouble in his life just like Van Gogh. Wagner persisted, kept following his dreams and died wealthy and famous. Wagner's life may have inspired Van Gogh to keep trying too. But in the first place it was the intimacy in Wagner's music that influenced Van Gogh.
To Willemien in March 1888:
"But today's palette is definitely colourful - sky blue, pink, orange, vermilion, brilliant yellow, bright green, bright wine red, violet. But by intensifying all the colours one again achieves calm and harmony. And something happens like with the Wagner music which, performed by a large orchestra, is no less intimate for that."
Impressionism
Instead of depicting reality, painters in Van Gogh's era rather tried to convey emotion. Monet's painting "
Impression, Sunrise
" (hence the name impressionism) could have been the start of this movement. Van Gogh's letters show how he wanted his paintings to console, to give comfort. To be more like music:
"Painting as it is now promises to become more subtle - more music and less sculpture - in fact, it promises colour." - August 1888
"And in a painting I'd like to say something consoling, like a piece of music." - September 1888
"..one can speak poetry just by arranging colours well, just as one can say comforting things in music." - November 1888
His friend Paul Gauguin must have understood what Van Gogh meant. Vincent wrote to him in 1889:
"Ah! my dear friend, to make of painting what the music of Berlioz and Wagner has been before us... a consolatory art for distressed hearts! There are as yet only a few who feel it as you and I do!!!"
Do you hear music in Van Gogh's paintings?
Could Van Gogh's
'Blossoming Almond Tree'
bring up Vivaldi's 'Spring' from 'The Four Seasons' to you at all? Does jazzy music by
Django Reinhardt
match Van Gogh's painting
'Café Terrace'
perhaps? And which music style suits
Starry Night
? Looking at Van Gogh's paintings in a museum this way may bring you closer to how Van Gogh experienced his palette while painting his masterpieces.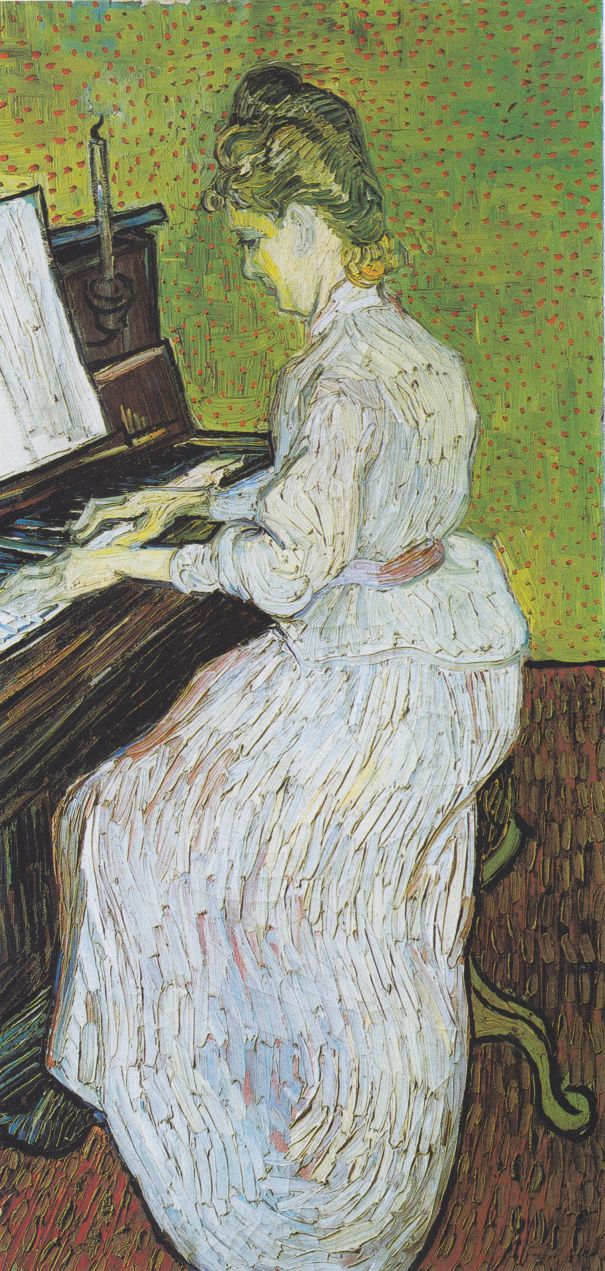 Van Gogh's 'Marguerite Gachet at the Piano' (
Dr. Gachet's
daughter)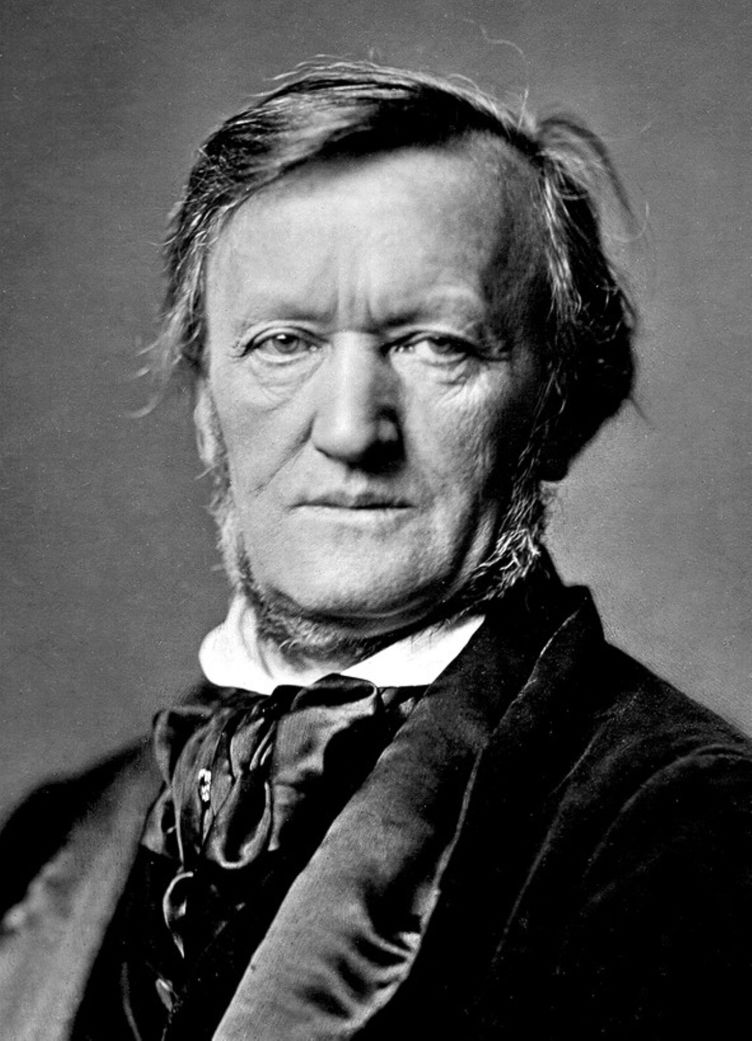 Vincent and Theo enjoyed Wagner's operas in Paris.
You may also like to read:
CuriousColors
- 15-02-2023
Do you think Van Gogh had synesthesia? My daughter has it to some extent and is sometimes frustrated that she sees emotions clearly in colors, but cannot express them in words.
Elly
- 17-03-2022
Listen to Brian Eno's tribute to Starry Night. Slipping Away is magic to listen to. Take a look at the lyrics as well.
Kelly White
- 24-08-2021
I agree with Ms. Shipp wholeheartedly!!!!!! My biggest disappointment was that the music used for the experience was not of the same period, let alone music that likely influenced Van Gogh. My husband loved the musical selections and well I was just disappointed. I should have brought my own play list.
Kathy Shipp
- 18-03-2021
I am disappointed that Van Gogh's new Immersive Art Experience is not set to the music of Wagner or at least a contemporary. I loved the work; but I am a musician and that would have made it perfect as I study the arts as a whole.