Vincent van Gogh believed in monogamy. In 1883 both Vincent and Theo had girlfriends with a troubled past: Sien (Hoornik) and Marie. When their women were ill at the same time Vincent encouraged Theo to care for his patient and stay loyal to her.

"When one is faced by a patient who is ill in both body and soul.. the very best and most effective medicine is still love and a home."
Today 140 years ago, on 23 February 1883,
Vincent van Gogh wrote to Theo from The Hague:

"There are many loves in one love.. if you want variety you should remain faithful. And if you want to see many women you should confine yourself to one and the same."

Sien Peeling Potatoes
The Hague, 1883
Black chalk
61,3 x 39,4 cm
Kunstmuseum The Hague

You may also like to read: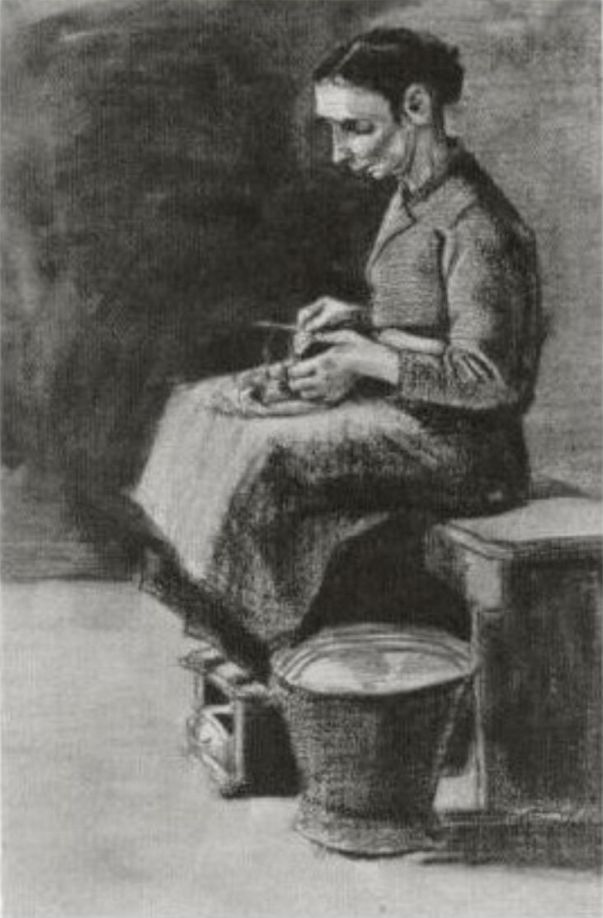 Van Gogh's 'Sien Peeling Potatoes '
Your daily dose of Van Gogh.
<< previous
|
next >>