What was special about the women from Arles?
The 'Arlésiennes' were known as the most beautiful women in the world and a popular topic in nineteenth-century art, literature and theatre. Vincent van Gogh was also impressed.

Women from Arles had a highly sophisticated dress style with jewel-coloured satin fabric, a delicate lace bodice, shawl and a white parasol. It was traditional but without the folk like relationship to peasants.

Their hair was a complex double chignon wrapped around a tiny headdress of ribbon or lace.
Today 132 years ago, on 19 February 1890,
Vincent van Gogh wrote to his sister Willemien from Saint-Rémy-de-Provence:

"I have a portrait of an Arlésienne on the go in which I'm seeking an expression different from that of Parisian women."

Marie Ginoux, The Arlésienne
Saint-Rémy-de-Provence, 1890
Oil on canvas
65 x 54 cm
São Paulo Museum of Art

You may also like to read: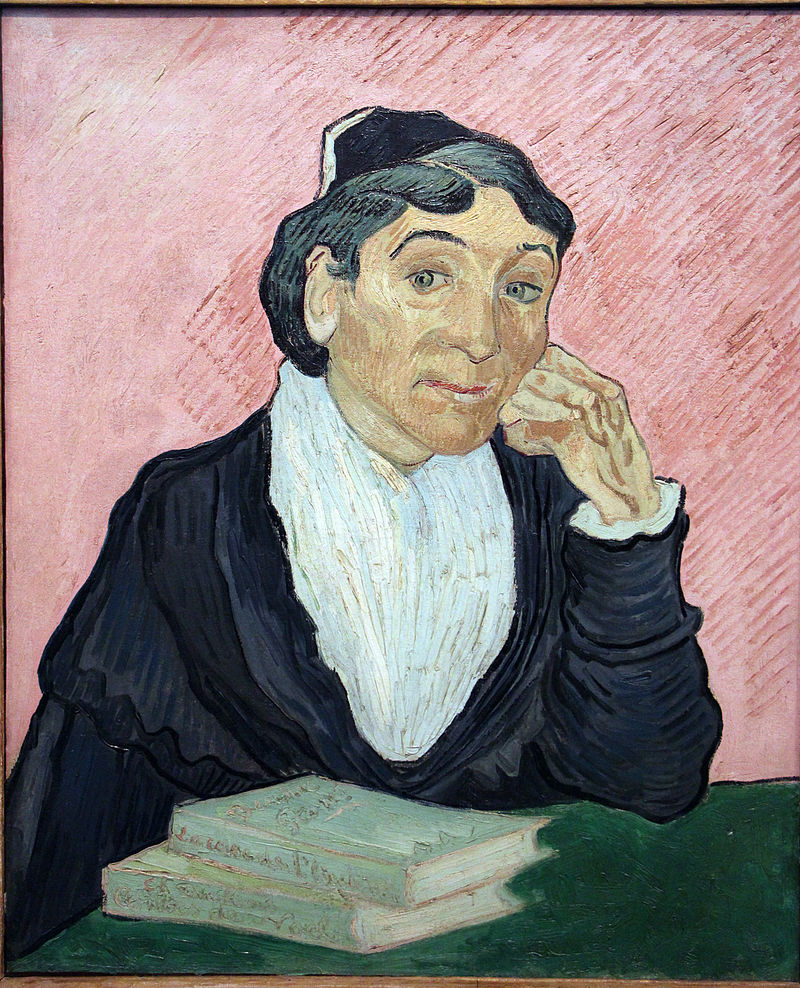 Van Gogh's 'Marie Ginoux, The Arlésienne'
Your daily dose of Van Gogh.
<< previous
|
next >>