When did Theo van Gogh get married?
Theo van Gogh, Vincent's brother, married Johanna (Jo) Bonger in Amsterdam on 17 April 1889. They met through Jo's brother Andries. In 1881, Andries Bonger became librarian at the Hollandsche Club, an expatriate club in Paris, and became friends with Theo van Gogh.
Theo and Jo's son Vincent Willem was born in Paris on 31 January 1890, who founded the Van Gogh Museum in 1973.
Today 133 years ago, on 28 January 1889,
Vincent wrote to Theo van Gogh from Arles:
"Now, in continuing the furious work this February and March I hope I'll have finished the calm repetitions of a number of studies I did last year. And these, together with certain canvases of mine that you already have, such as the harvest and the white orchard, will form quite a firm base. During this same time, so no later than March, we can settle what has to be settled on the occasion of your marriage."
The Harvest
Arles, 1888
Oil on canvas
73,4 x 91,8 cm
Van Gogh Museum Amsterdam
You may also like to read: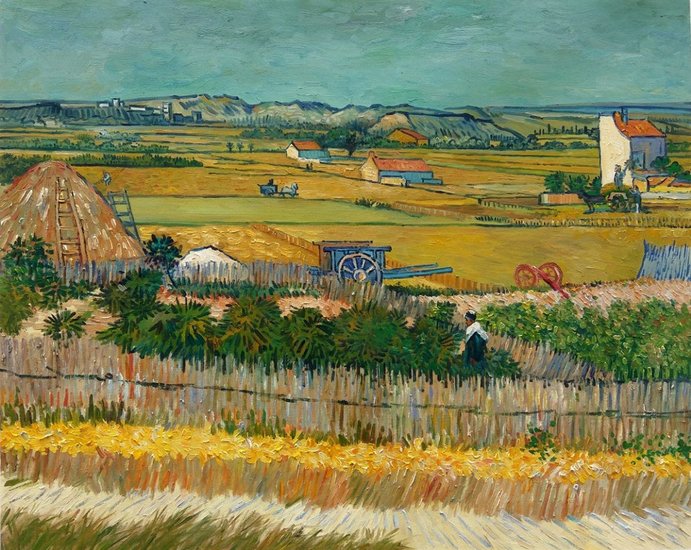 Our hand-painted reproduction of Van Gogh's '
The Harvest
'
<< previous
|
next >>
Your Daily Dose of Van Gogh
What did Vincent van Gogh write on this day?
Find out in your
FREE Van Gogh e-book
.
Hundreds of questions answered by Van Gogh himself!