Who resembled Vincent Willem van Gogh as a baby?
Before Vincent van Gogh's nephew Vincent Willem was born, he painted a portrait of Postman Joseph Roulin's baby: Marcelle Roulin. As Vincent and his brother Theo were always discussing color in paintings it is not surprising Theo noticed resemblance in the blue of both babies' eyes.
Today 132 years ago, on 9 February 1890
Theo van Gogh wrote to Vincent van Gogh from Paris:

"Things are going well at home with us, Jo is nursing the baby and has no lack of milk, and the little one sometimes lies down with his eyes wide open and his fists against his face. Then he has the look of being completely well. He has blue eyes like the baby you painted, and fat cheeks."

Two months before, Van Gogh painted:

Portrait of Marcelle Roulin
Arles, 1888
Oil on canvas
35,2 x 24,6 cm
Van Gogh Museum, Amsterdam

You may also like to read: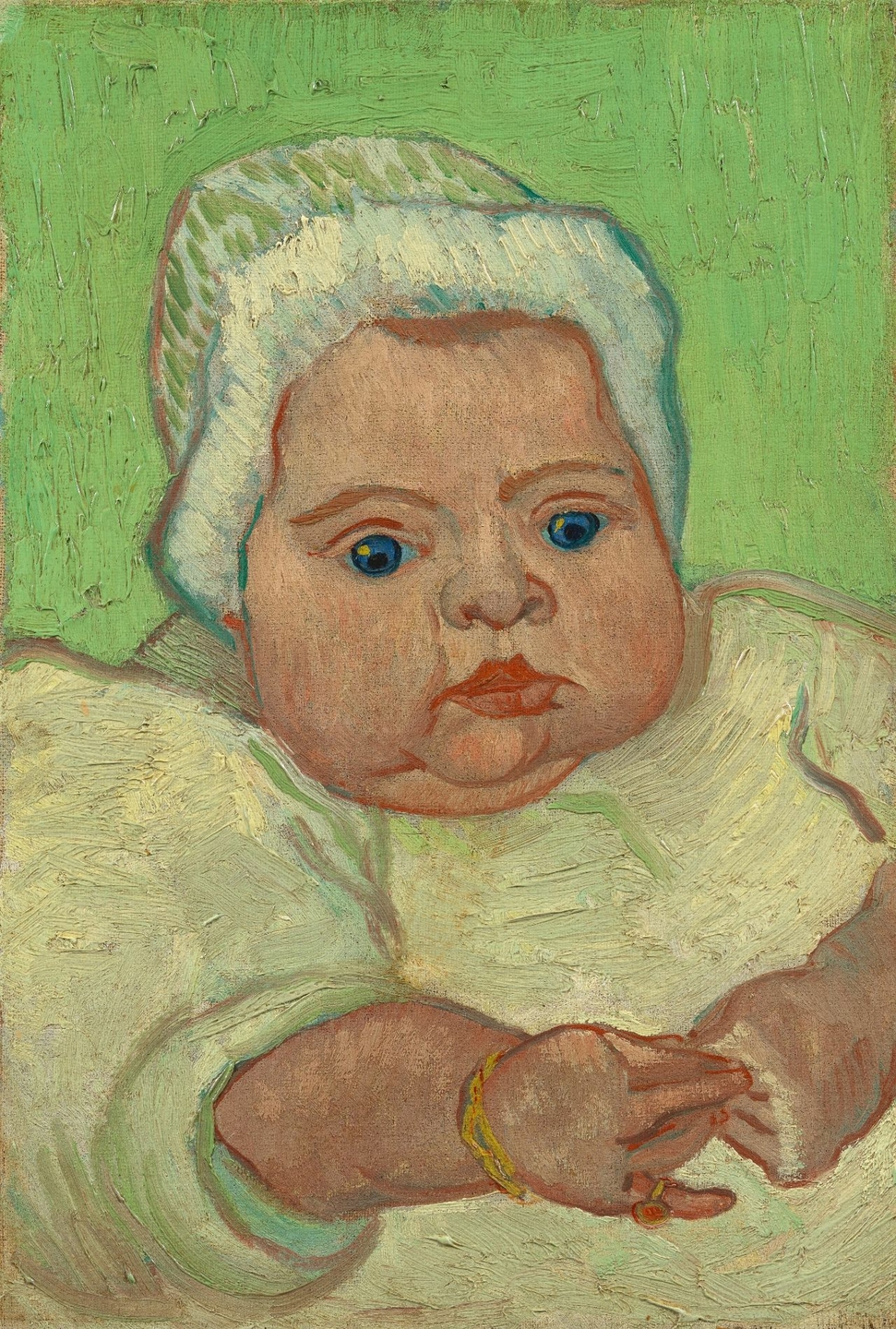 Vincent van Gogh's 'Portrait of Marcelle Roulin'
Your daily dose of Van Gogh.
<< previous
|
next >>