Why did Van Gogh like the South of France?
Vincent van Gogh loved the bright light and colors in the South of France that inspired him to develop his painting style. Besides he enjoyed being in the beautiful countryside as described by Alphonse Daudet in Tartarin de Tarascon and Tartarin sur les Alpes.
Today 133 years ago, on 13 October 1888,
Vincent van Gogh wrote to Theo from Arles:
"Have you re-read the Tartarins yet? Ah, don't forget to! Do you remember in Tartarin the lament of the old Tarascon diligence — that wonderful page? Well, I've just painted that red and green carriage in the yard of the inn. You'll see."
Van Gogh read Alphonse Daudet's Tartarin de Tarascon (1872) and Tartarin sur les Alpes (1885). Van Gogh's comment relates to the chapter titled 'Les diligences déportées' in Tartarin de Tarascon.
The Tarascon diligence / Tarascon Stagecoach
Arles, 1888
Oil on canvas
71,4 x 92,5 cm
Princeton University Art Museum, New Jersey, USA
You may also like to read: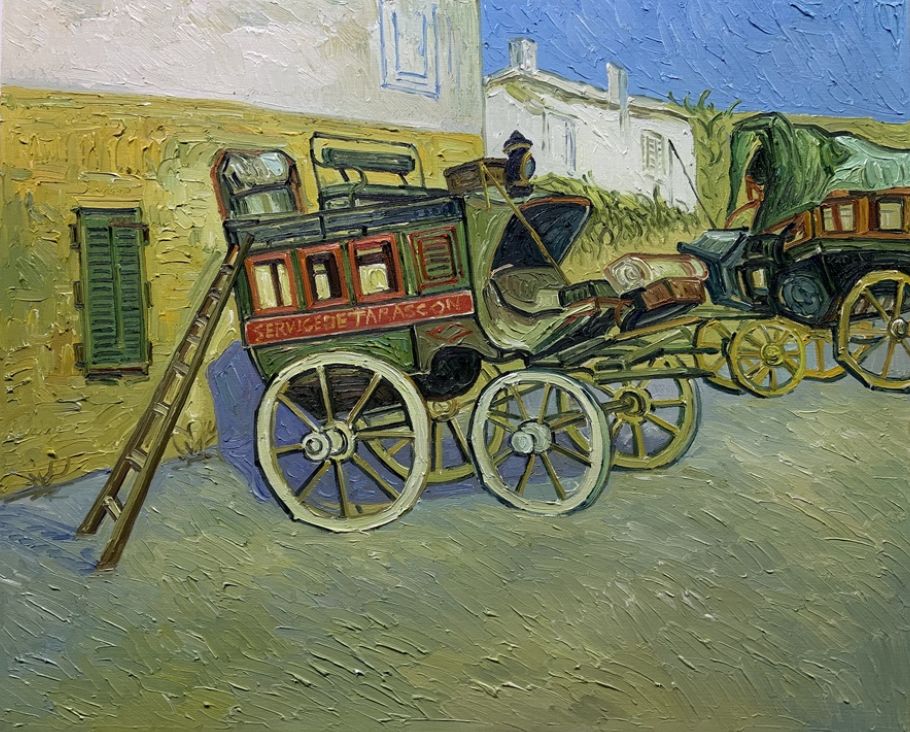 Our hand-painted reproduction of Van Gogh's '
The Tarascon diligence
'.
Your daily dose of Van Gogh.
<< previous
|
next >>