Why did Van Gogh do one painting on burlap?
It was Paul Gauguin who introduced Vincent van Gogh to painting on jute burlap in The Yellow House in Arles. Some artists used burlap as cheap alternative when canvas was not available. Van Gogh didn't like the coarse texture of it so much and only painted his 'Portrait of Gauguin' on burlap.
Today 133 years ago, on 19 October 1888,
Theo van Gogh wrote to his brother Vincent from Paris:
"So Gauguin's coming; that will make a big change in your life. I hope that your efforts will succeed in making your house a place where artists will feel at home."
Not much later Vincent van Gogh painted Paul Gauguin while he was painting 'a big still life of an orange pumpkin and some apples and white linen on a yellow background and foreground'.
Portrait of Gauguin / (Man in a Red Beret)
Arles, 1888
Oil on burlap on panel,
38.2 x 33.8 cm
Van Gogh Museum, Amsterdam
You may also like to read: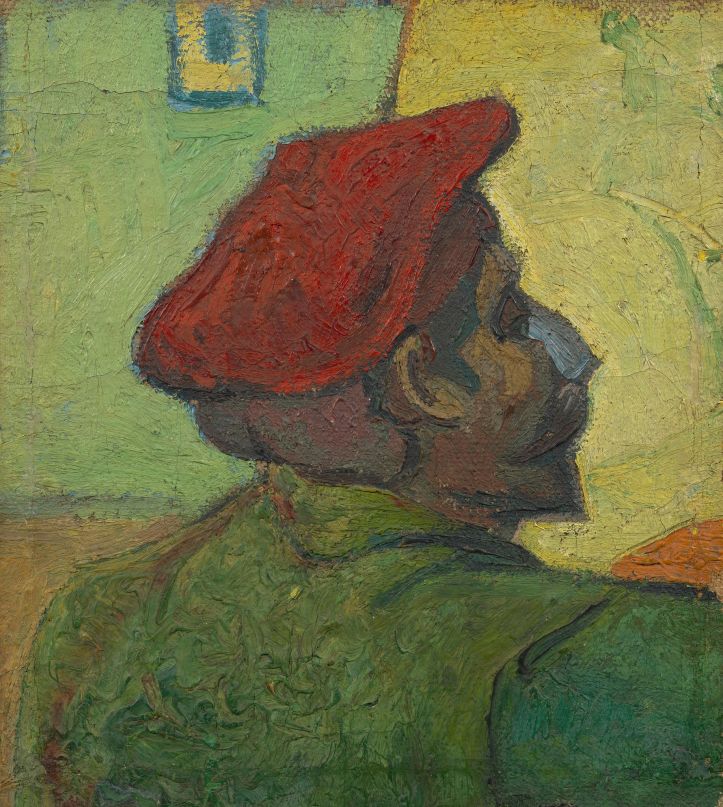 Van Gogh's '
Portrait of Gauguin
'
Your daily dose of Van Gogh.
<< previous
|
next >>