Why was Van Gogh so happy with the Roulin family?
Postman Joseph Roulin was one of Vincent van Gogh's best friends in his life. It was not easy for Vincent to find models to paint. Thanks to his friendship with Joseph Roulin he could not only paint him, but also his wife Augustine, their sons Armand and Camille and their baby girl Marcelle. Van Gogh painted all of them at least three times.
Today 133 years ago, on or about 30 Nov 1888,
Vincent van Gogh wrote to Theo from Arles:

"I've done the portraits of an entire family, the family of the postman whose head I did before – the man, his wife, the baby, the young boy and the 16-year-old son, all characters and very French, although they have a Russian look."

Portrait of Armand Roulin
Arles, 1888
Oil on canvas
65 x 54,1 cm
Museum Folkwang, Essen, Germany

You may also like to read: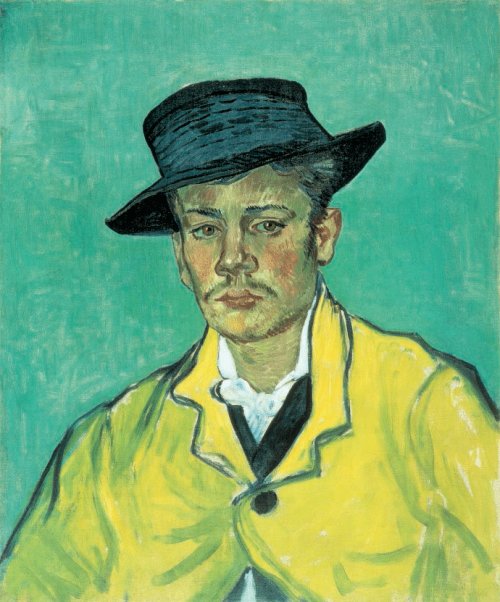 Van Gogh's 'Portrait of Armand Roulin'
Your daily dose of Van Gogh.
<< previous
|
next >>