How often are new Van Gogh paintings discovered?
New Van Gogh paintings are not discovered often. In 2013 Sunset at Montmajour was authenticated as a genuine Van Gogh.
This was the first time since 1928 that a full size Van Gogh painting was discovered. And it wasn't actually a discovery. The painting had been dismissed a a real Van Gogh in the 1990s.
Today 134 years ago, on 5 July 1888,
Vincent van Gogh wrote to Theo from Arles:
"Yesterday, at sunset, I was on a stony heath where very small, twisted oaks grow, in the background a ruin on the hill, and wheatfields in the valley. It was romantic, it couldn't be more so, à la Monticelli, the sun was pouring its very yellow rays over the bushes and the ground, absolutely a shower of gold."
Sunset at Montmajour
Arles, 1888
Oil on canvas
73,3 cm × 93,3 cm
Private collection
You may also like to read: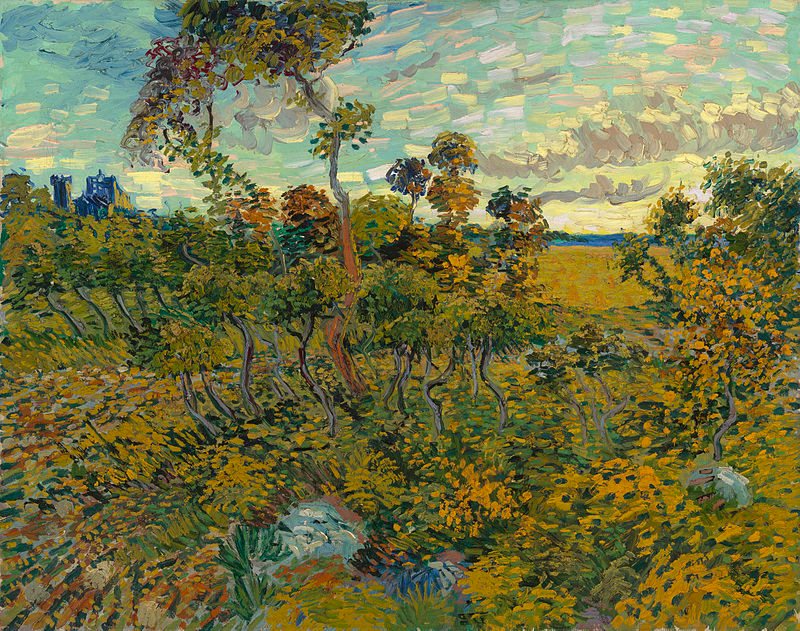 Van Gogh's '
Sunset at Montmajour
'
<< previous
|
next >>
Your Daily Dose of Van Gogh
What did Vincent van Gogh write on this day?
Find out in your
FREE Van Gogh e-book
.
Hundreds of questions answered by Van Gogh himself!