Who owns Van Gogh's Red Vineyard?
The Red Vineyard may be the only painting Vincent van Gogh ever sold. Anna Boch bought it in 1890 for 400 francs. In 1909 it was sold to Ivan Morozov, a Russian businessman and member of the rich Morozv dynasty.
Morozov's art collection was nationalized after the Bolshevik Revolution and a part of it went to the Pushkin Museum in Moscow where the The Red Vineyard still resides.
Today 133 years ago, between 8 July and 12 July 1889,
Vincent van Gogh wrote to his mother from Saint-Rémy-de-Provence:
"But what are beautiful in the south are the vineyards, where they're on the flat land or the hillsides. I've seen it, and come to that sent Theo a painting of it, where a vineyard is all purple, crimson and yellow and green and violet like the Virginia creeper in Holland. I like to see a vineyard as much as a wheatfield."
The Red Vineyard
Arles, 1888
Oil on canvas
75 x 93 cm
Pushkin State Museum of Fine Arts, Moscow
You may also like to read: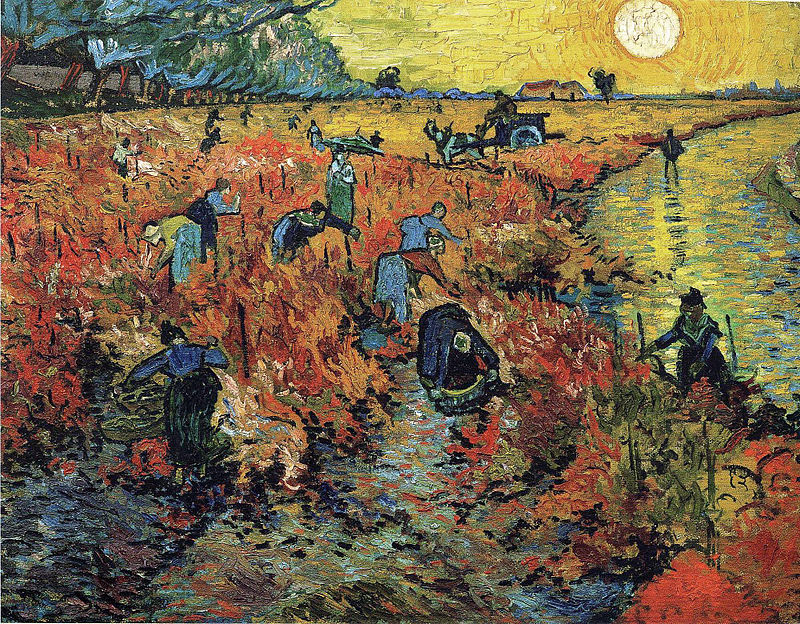 Van Gogh's '
The Red Vineyard
'
<< previous
|
next >>
Your Daily Dose of Van Gogh
What did Vincent van Gogh write on this day?
Find out in your
FREE Van Gogh e-book
.
Hundreds of questions answered by Van Gogh himself!